Lifestyle
20 November 2017
Over-60s are increasingly relying on lifts, but there are plenty of other ways to get around in retirement.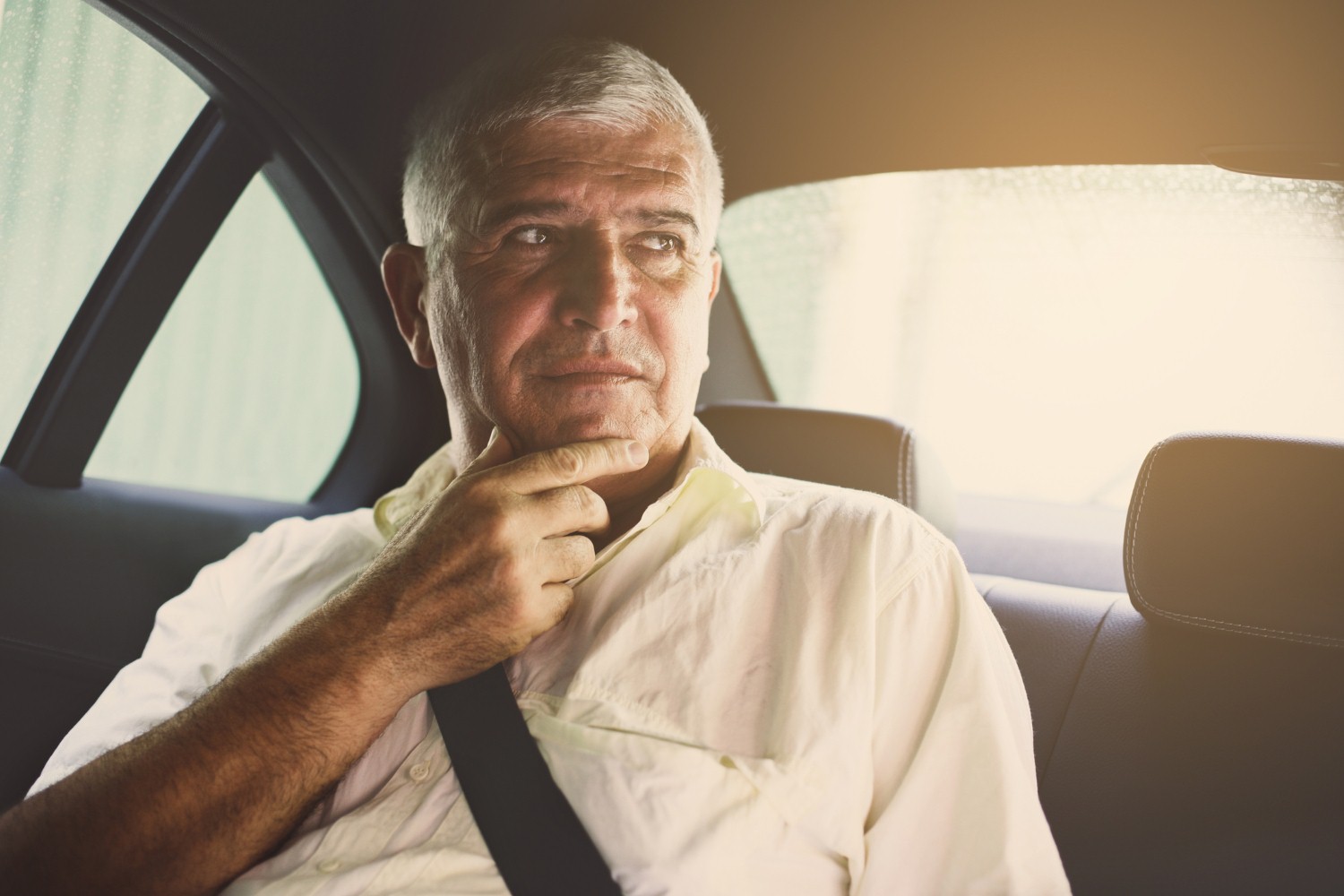 After you've retired, there's a whole new world at your feet waiting to be explored. Whether you want to go on day trips to new places, or simply need to travel to and from appointments, getting around can be a challenge if you don't have a car. After all, lots of people spend decades commuting by public transport and don't really need a vehicle, and don't want to spend their pension on one in retirement either.
However, according to recent research from the AA, more older people in the UK are relying on lifts from their children to drive them around after they've retired. Should you really be placing this responsibility on them if you're well and able to get around by yourself?
How much do older people rely on lifts?
The AA found that retirees in the UK are now two-and-a-half times more likely to ask their grown-up children to drive them to the shops or to appointments than they were five years ago.
Meanwhile, statistics from the Government's Department for Transport show that almost one-third (30 per cent) of over-60s have decided not to learn to drive in later life because they know they can rely on their loved ones for lifts. Five years ago, just 12 per cent of over-60s said the same.
During this time, the number of over-70s with a full driving licence has increased by around half a million, but many more would be eligible for a full licence if they had the confidence to go for it - remember that it's never too late to learn.
Edmund King, president of the AA, commented: "It looks like the mates' taxi will have to pull over and make way for gran and grandad's taxi - payback for all the times parents drove their kids to school, sports activities and parties."
However, it's important that you're not taking advantage of your friends' and relatives' kindness, as you don't want to end up becoming a burden to them. If you can still be independent, you should embrace this while you can.
Getting around without a car
If you're conscious of cutting down on the number of lifts you ask for or simply want to be more independent, there are thankfully plenty of ways you can easily get around in retirement. These are often a lot cheaper than you will have been used to during your commuting days.
Most local councils, train operators and bus service providers offer a discount or free travel to pensioners via a travel card scheme. You usually just need to fill out a form and provide a passport-sized photo to get your hands on one, although some cards have gone 'smart' and everything is done digitally, so you might not need a photo. Check at your local travel office to make sure.
If you were looking forward to a more active retirement than sitting on buses and trains, there are still plenty of ways to get around. If you're lucky enough to have access to a car, of course you can drive to the country before embarking on an invigorating walk, but if you don't, walking and cycling are great ways to get about that will allow you to get some extra exercise too.
Make sure that if you're planning to walk or cycle at night that you're kitted out with reflective straps and always let someone know where you're going and when you expect to be back, taking a mobile phone with you in case of an emergency.
If you're in good health, there's a whole world out there for you to explore in retirement, so get out there and enjoy it.
© 2017 Axonn Media Ltd. All rights reserved. Any views and opinions expressed in news articles are not those of Just Retirement Limited, Just Retirement Money Limited or Partnership Life Assurance Company Limited. News supplied by Axonn Media.
Image credit: Miaden Zivkovic via iStock