Most people dream of a white Christmas. But what can you do to make your Christmas a little more green this year?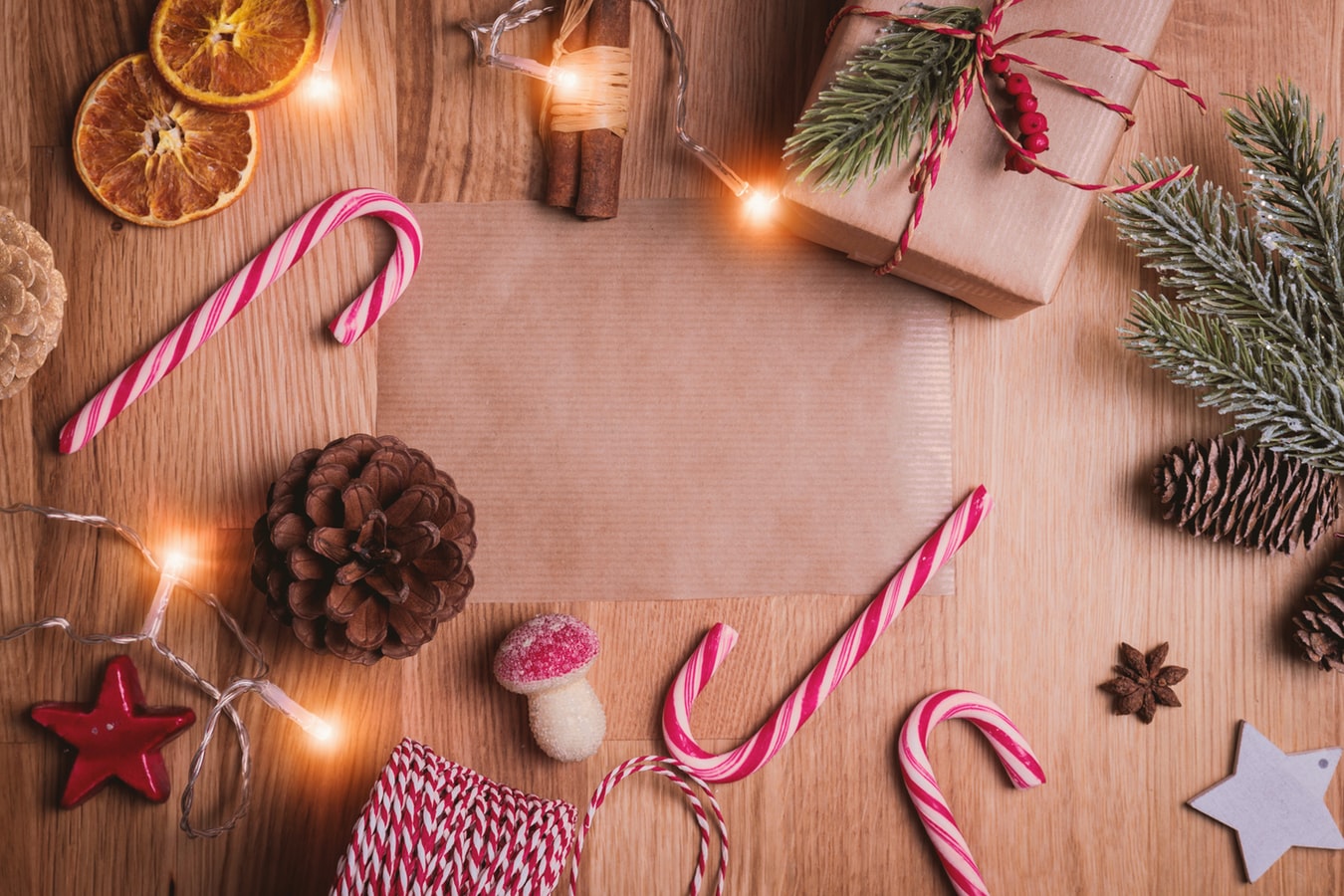 For many people, Christmas is all about spending time with family and friends, giving and receiving gifts, and eating delicious food!
However, it's also a time for consumerism and overindulgence – which can harm our planet. So how can you make your festive season a bit more eco-friendly this year?
The season of eco-friendly giving
Christmas is known as the season of giving. Below we've included some tips and ideas for eco-friendly gift giving this festive season.
A present for the planet
Why not be kind to the planet this Christmas by making a donation to an environmentally friendly charity? There are climate change charities such as WWF and The Climate Coalition, and wildlife conservation charities such as the Wildlife Trusts.
You could do it as a gift for a loved one by donating in their name, or simply do it for yourself. In most cases, you'll receive a personalised certificate and regular updates on how your donation is making a difference.
Sustainable gifts
If you'd like to encourage your friends and family to make small changes towards a more eco-friendly life, there are some practical gifts that can make a big difference.
For example, a high-quality reusable water bottle or coffee cup can help stop single-use plastic alternatives being thrown away daily. Alternatively, reusable shopping or produce bags can really make a difference to the environmental impact of a weekly food shop.
Eco-friendly gift alternatives
If your loved ones aren't as likely to appreciate the more practical gifts, there are eco-friendly alternatives to the usual favourites too!
You can buy clothes from eco-friendly and sustainable clothing brands. You could make a gift of toiletries and cosmetics from companies that are vegan and cruelty free. Or you could buy organic and non-toxic candles. The possibilities for eco-friendly gifts are almost endless.
Sustainability all wrapped up
According to the GWP Group, consumers in the UK use 227,000 miles of wrapping paper each year. A lot of this wrapping paper will contain plastic, and a high proportion of it will end up in our bins. So once you've got your eco-friendly presents sorted, how are you going to wrap them?
Two of the simplest things you can do are save and reuse wrapping paper (after carefully opening your presents!) or repurpose something you already have in your home, such as a newspaper. Alternatively, you can buy recyclable or biodegradable wrapping paper.
There are also a few options for gift wrapping that are slightly more unique. You could arrange the gifts in a basket that the recipient can reuse, or wrap the gifts in a scarf or tea-towel, which then becomes part of the gift!
Deck the halls with sustainability
Is there anything that gets you in the mood for Christmas more than fairy lights and tinsel? Take a look below to discover our best advice for getting in the festive spirit with decorations, without harming the planet.
Rent or grow your own Christmas tree
Up to 7 million Christmas trees are bought every December in the UK alone. That's a lot of intensive production, and potentially a lot of waste. Even synthetic trees, which can last for years, take a lot of energy to manufacture and will eventually need to be disposed of at some point in the future.
One option is to grow your own Christmas tree. If you buy a tree with roots, you can grow it outside throughout the year. When the festive season arrives, you can transfer it to a pot and bring it inside, or simply leave it in your garden and decorate it there!
Alternatively, some garden centres and plant nurseries now offer a Christmas-tree hire service, and they'll often deliver and collect the tree to save you the hassle of transporting it! You can check that it's grown sustainably by looking for either the FSC or Soil Association logo.
If you do buy a real tree, make sure you recycle it. Local authorities often allocate a drop-off point for Christmas tree recycling, or you can arrange special collection. The trees will be most likely be shredded into chippings which are then used in the local area.
Ditch the Christmas crackers with plastic toys
Despite being a well-loved tradition in the UK, Christmas crackers with small plastic toys and novelties are notoriously bad for the environment. John Lewis and Waitrose announced this year that they will no longer sell crackers with plastic toys, and eco-friendly alternatives are becoming increasingly popular.
One easy way to be greener is to buy eco-friendly crackers, made out of recycled materials and with a non-plastic gift inside. Or you could make your own crackers (with recycled paper and empty toilet roll holders) as a fun craft project. Doing your own Christmas crackers even means that you can personalise the small gift inside, so that you know it's something the recipient will like.
Go green with your decorations
Most people reuse their Christmas decoration each year, which is definitely positive for the planet. However, if you're in the market for new decorations there are ways you can minimise your impact on the environment.
Choose ornaments made out of more sustainable materials, such as wood or fabric, and avoid plastic. You can even make your own decorations if you're feeling crafty, out of reused paper or fabric, or even natural materials such as pine cones and holly leaves.
I'm dreaming of a green Christmas
Presents and decoration are just two elements of the festive season, and there are many other things you can do to minimise your environmental impact this Christmas.
In terms of food, you can eat less meat (nut roasts are a wonderful alternative to turkey!) and carefully consider your portions to avoid food waste.
If you're travelling to visit loved ones, you can choose a form of travel that emits less CO2 emissions per person – such as carpooling or catching a train. Alternatively, if you're travelling far, you can compensate for your carbon emissions by donating to a carbon offset programme.
There are so many ways that you can enjoy the festive season sustainably. We hope our tips and ideas help you enjoy a green Christmas this year!