There are many steps you can take to ensure you stay warm in the cold winter months.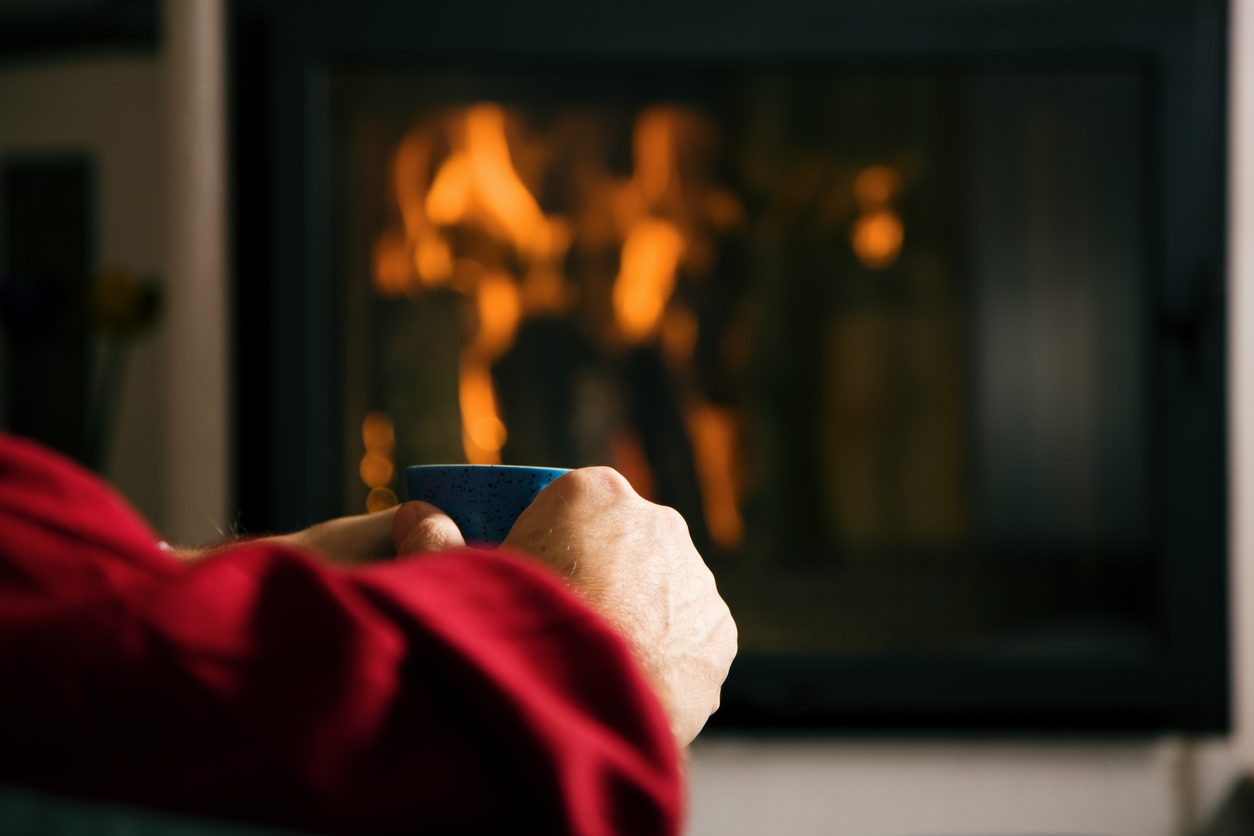 With the year approaching its end the days are getting darker and colder. While there may be lots of excitement as Christmas nears, the prospect of some chilly days will not be one many people look forward to.
For many old people, staying warm is a real challenge when the cold weather hits. The seriousness of the situation is emphasised by Age UK's research finding that in an average winter, an old person dies as a result of cold every seven minutes. The figure will be 5,000 higher for every one degree celsius lower than the 30-year average temperature, so if the winter is colder than normal, more elderly people will not survive it.
Why you may feel cold
However, contrary to popular belief, older people do not usually of hypothermia. Instead, the colder weather and the effect of cold on people's bodies leads to an increase in heart attacks, strokes and accidents in the home.
The reason you get more susceptible to cold in later life is that you lose around one per cent of your muscle mass every year from the age of 55 onwards, and it is the muscles that generate most of our body heat.
If all that sounds gloomy, the good news is there is a lot that can be done about it and, just as importantly, plenty of help available. It will be invaluable for you to inform yourself of what help you can get if you need it.
Keep the temperature up
The most obvious way to ensure you don't get cold in winter is to make sure your home is warm. This means your living room should be at a temperature of 21C and your bedroom 18C.
However, heating your house can be expensive and for that reason it is important to consider a couple of issues. One is whether you can claim extra help to pay the bills, and the second is whether your home can be made more energy efficient.
Fuel poverty is a common issue affecting many households in the UK, and not just those older people live in. However, a third of people living with this problem are aged over 60.
There are a few definitions of fuel poverty. One is where the amount spent on energy is more than the average and doing so pushes the household below the poverty line. Another is a situation where domestic energy costs exceed ten per cent of a household's income, which means less money for other essentials like food - and going hungry certainly won't help you stay warm.
Help is at hand
For this reason, you should make sure you are in touch with the benefits agency to see if you qualify for things like the Winter Fuel payment, which is a tax-free sum paid between November and December. If you are living alone and eligible for it you will get £200 if you are younger than 80, and £300 if you are older.
You may also get a one-off cold weather payment of £25 per day for any seven-day period when the temperature drops continuously below freezing. This payment applies between November 1st and March 31st each winter.
Also, if you get pension credit you may be eligible for a warm home discount, cutting your energy bill. It is also worth remembering that energy firms are not allowed to cut your power off during the winter, even if you haven't paid the bill.
Insulate yourself
Another way to make your home warmer is to contact your energy supplier or the Energy Saving Trust and have an engineer come round to inspect your insulation. You could get a grant to have better insulation fitted in your home. There is no greater waste than having all that warmth escaping through the roof. By keeping the warmth in, there will be times your home may get so warm you can turn the heating right down.
Eat well and be sociable
Of course, you can add on extra layers of clothing and a hot water bottle at night is a good idea. At the same time, don't neglect the importance of having warm meals; soups and stews are a great way to enjoy food that will heat you from the inside.
Apart from all this, it is important not to become isolated in winter by being huddled up at home. If you have fellow elderly neighbours, take turns visiting each other's homes, where you can share both the literal warmth and that of the company. Have fun making stews together and also enjoying a bit of Christmas cheer.
After all, when winter is over you can then get together and plan some new fun things to do in the warmer days of spring.

© 2018 Axonn Media Ltd. All rights reserved. Any views and opinions expressed in news articles are not those of Just Retirement Limited, Just Retirement Money Limited or Partnership Life Assurance Company Limited. News supplied by Axonn.
Image credit:kzenon via iStock