Share World Cup fever with the grandchildren by throwing a Russian-themed party to mark this summer's tournament.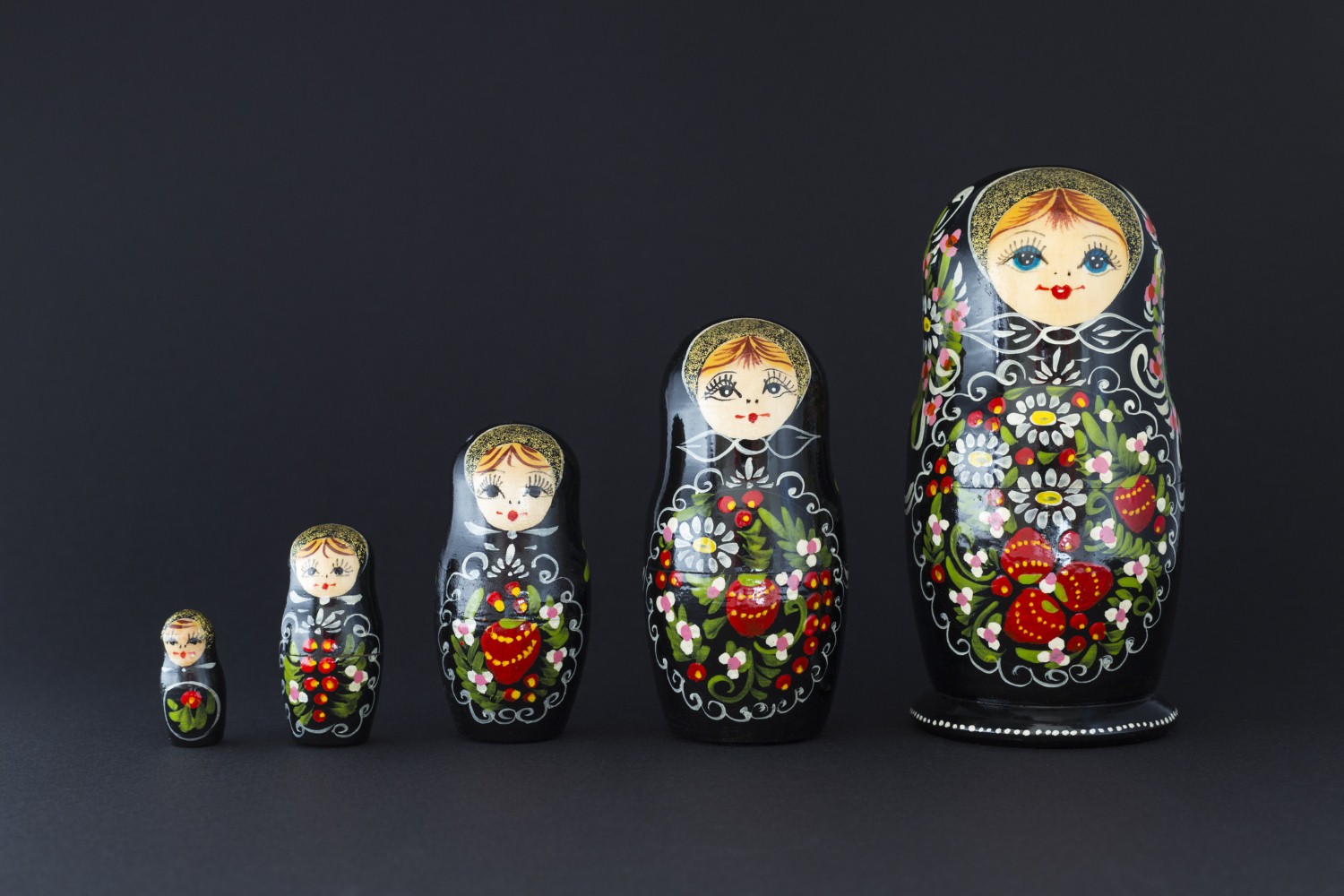 The 2018 FIFA World Cup kicked off in Russia this month, with the first match of the tournament between the host country and Saudi Arabia in Moscow.
If you have young grandchildren, this might be the first World Cup that they've been able to get properly excited about, and while many of the matches will be played after their bedtime, the tournament still provides a great chance for them to get caught up in the buzz of excitement surrounding the event.
England's chances may not be the best, but it's also a good opportunity for them to learn a little about the different countries participating in the event and, in particular, host country Russia.
Throwing a Russian-themed party to kick off the World Cup would be a fun way to celebrate the start of the tournament, and a chance to learn some new party games and try some different foods. Here are a few of our ideas:
Decorate your house
If your house is full of football fans, it's likely that there'll already be some red and white flag-based decor during the World Cup, but a World Cup kick-off party is a chance to go all out with the colourful homemade bunting or paper flags in as many different colours as you like.
Go for red and blue, the colours of the Russian flag, to fit with your team, or decorate in the colours of whichever your favourite team to win the tournament is. Bright green, yellow and blue for Brazil will look lovely and summery, while blue and white for Argentina would be a nod to the team of one of the world's most brilliant players, the great Lionel Messi.
Away from flags, Russian dolls may be one of the first things that spring to mind when you think of the country, so if you can find a colourful set in a toy shop or charity shop, these would make a lovely addition to your home for the grandchildren to play with.
Faberge eggs are another symbol of Russia; we're not suggesting that you buy one (that'd be an awful lot of cash to part with for one party!) but that you spend an afternoon with the grandchildren making your own.
You can buy polystyrene or foam egg shapes from most craft shops, which will look brilliant covered in gold or silver spray paint and decorated with feathers, beads, sequins and whatever other supplies you have to hand.
Russian food to serve
One of the most well-known Russian foods is stroganoff, and it's a lovely, creamy, fairly mild dish that should suit all ages and would be perfect for serving for dinner one night during the tournament.
You can use pork or beef in a stroganoff, or use mushrooms for a vegetarian version, and make a sauce using onions, garlic, mustard, creme fraiche and paprika for a slight kick. There's a great recipe to follow over on the BBC Good Food site to get you started. Serve with plenty of mashed potato or rice to soak up all of that sauce.
For an extra snack or starter, try your hand at making shashlik, which are basically Russian shish kebabs. Think chicken or lamb with peppers and onions coated in a tomato marinade. Make sure there's a big Russian salad on the table too to go with everything, made from shredded carrots, diced potatoes, shelled peas and plenty of mayonnaise and black pepper.
And, for the grown-ups, vodka to drink is a must.
Games to play
The obvious choice for a game at a Russian-themed celebration is playing with Russian dolls, which are completely mesmerising no matter how old you are. Alternatively, play the kids' usual party game favourites like musical chairs and pass the parcel to a soundtrack of Russian songs, or football-themed tunes of years past.
A kickabout outdoors to get into the full spirit of the occasion would be another fun idea, as would a penalty shootout if there aren't enough of you to make up teams.

© 2018 Axonn Media Ltd. All rights reserved. Any views and opinions expressed in news articles are not those of Just Retirement Limited, Just Retirement Money Limited or Partnership Life Assurance Company Limited. News supplied by Axonn.
Image credit: Helior via iStock