We weigh up the pros and cons of taking on a live-in carer or moving into residential care.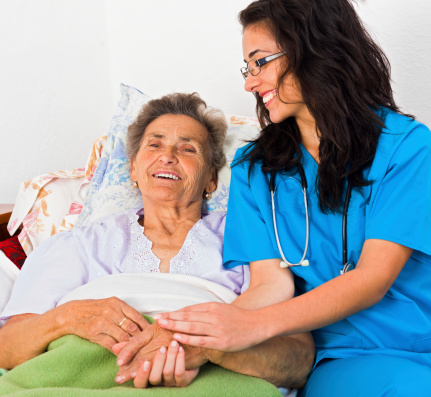 There are many options open to those who find themselves in need of care, including moving into a specialist home.
Taking on a live-in carer is another popular option - and like anything else it has its advantages and disadvantages.
Care on-hand
Access to care support 24 hours a day, seven days a week is obviously the biggest advantage to taking on a live-in carer.
This individual will be a trained professional that has passed a Disclosure and Barring Service (DBS) check (formerly a Criminal Records Bureau, or CRB, check), so you can rest assured you will be treated with the utmost professionalism at all times.
Should you fall or suffer an injury, the presence of a carer can make all the difference.
Retain independence
Despite having to live with a new person, you will still be able to live in your current home, which offers you a level of independence you would not necessarily enjoy otherwise.
This means you can continue doing all the things you want to do - seeing friends and family, and indulging in your favourite pastimes.
No uprooting
Living among the same community you are already familiar with can ease a difficult transition.
By taking on a live-in carer you will continue to enjoy the company of the same people and enjoy the familiarity of your locale.
This can make a particularly big difference to couples, who will be able to continue living together.
Costs
While these many advantages are not to be easily dismissed, some of the negative aspects of live-in care have to be given serious consideration.
For instance, the cost of live-in care can end up being comparable to the cost of residential care if you live on your own - and this needs to be accounted for in your budget.
It is a more cost-effective option for couples, but can remain a big deciding factor for many people.
Living with someone new
Taking on a live-in carer effectively means getting used to cohabiting with a stranger and can mean there is a big adjustment period at the start.
Your property will also need to have a spare room to be able to accommodate them and generally have suitable conditions for them to live in.
Practicalities
Another big issue is that your home will have to be adapted to your needs - and if this is not possible then it may force your hand and you will not be able to remain in the property after all.
This can be the case if, for example, the staircase is too narrow to accommodate a stair lift.
Ultimately, the only person who can decide whether or not you will be happy with this arrangement is you. You'll have to weigh up every aspect of the decision - as well as alternative options - and decide what you are most comfortable doing.
© 2016 Axonn Media Ltd. All rights reserved. Any views and opinions expressed in news articles are not those of Just Retirement Limited. News supplied by Axonn - NewsReach.