Autumn offers a rich harvest of superfoods that are high in nutrients and can be a great way of coming up with some unique dishes in the kitchen.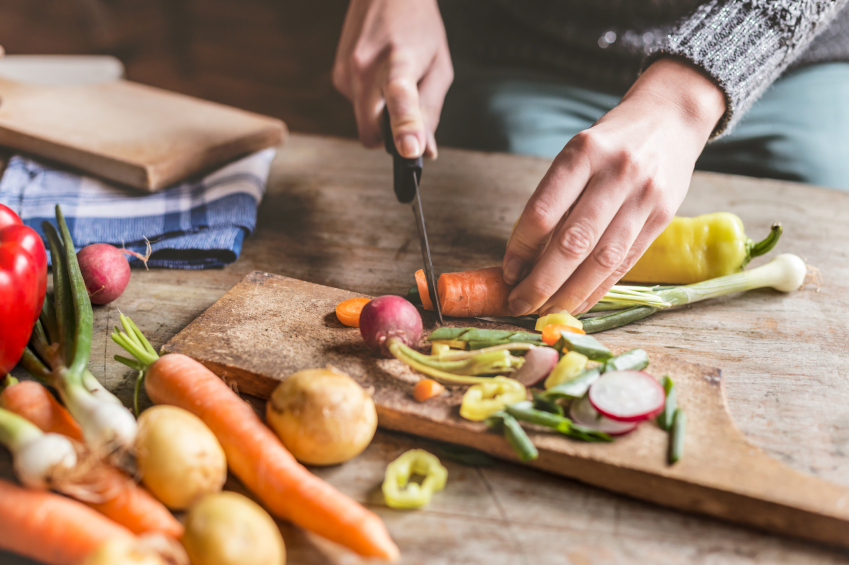 If you grow your own vegetables or are simply a fan of preparing seasonally appropriate recipes in the kitchen, then you'll understand that autumn presents a bountiful harvest of foods.
Many of these - including the likes of butternut squash and pumpkins - are classed as superfoods, which means that they are very high in nutrients and offer a host of health benefits.
With this in mind, we've come up with a list of three autumnal dishes - one starter, one main and a dessert - that you might want to give a go.
Cranberry starter
Cranberries are available in dried form or in juices all year round but from October to December it is easier to find fresh varieties. They're a good source of vitamins C and E, as well as bone-building manganese and phytonutrients that protect the body from free radicals.
Cranberry relish is a great side serving for a wide range of starters, such as stuffed mushrooms or a baked camembert.
A relish can be prepared by simply chopping the cranberries in a food processor and adding them to a saucepan with the zest and juice from a large orange, along with two teaspoons of ginger and a sprinkling of pepper.
Simply heat this for about five minutes - stirring constantly - and allow it to cool before serving.
Butternut squash
Butternut squash is high in vitamins A and C, manganese, calcium and potassium and can easily form a staple of an autumnal diet. This is because it can be mashed or roasted in place of potatoes or used in a range of soups.
Nigel Slater shared his butternut squash with orecchiette and tomato recipe in the Guardian - and this adds splashes of autumnal colour to a pasta dish.
Simply chop up half a medium-sized squash and fry them in a pan with a little butter and oil for 15 minutes. Add 200g of diced tomatoes, two sage leaves, salt and pepper.
Toast some cumin seeds in a dry frying pan for a couple of minutes before adding the contents of the first pan, as well as half a teaspoon of dried chilli flakes and a half teaspoon of ground paprika. Mix together with about 125g of orecchiette and serve.
Pumpkin pie
Pumpkins have become a Halloween staple because of their ubiquity in the autumn as much as the fact that they lend themselves to carving spooky faces into.
They are also a good source of vitamin A, which can help to boost immunity and fight off infections as the colder temperatures start to creep in.
Delia Smith's pumpkin pie recipe adds chopped, lightly toasted pecan nuts to a shortcrust pastry before adding the pumpkin filling.
The filling itself is made by whisking together one egg and an extra yolk and adding one teaspoon of molasses into a saucepan.
Bring this to a simmer with 50g of brown sugar, 140ml of double cream and spices - half a teaspoon of ground cinnamon, plus a quarter teaspoon each of grated nutmeg, ground allspice, ground cloves and ground ginger.
Once this has reached simmering point, whisk it into the eggs and add 425g of pumpkin puree. Pour this filling into the pastry and bake the pie for between 35 and 40 minutes.
© 2016 Axonn Media Ltd. All rights reserved. Any views and opinions expressed in news articles are not those of Just Retirement Limited. News supplied by Axonn - NewsReach.