One in nine children say they have never received a good gift from their grandparents, suggesting that quality time together could be a much better present.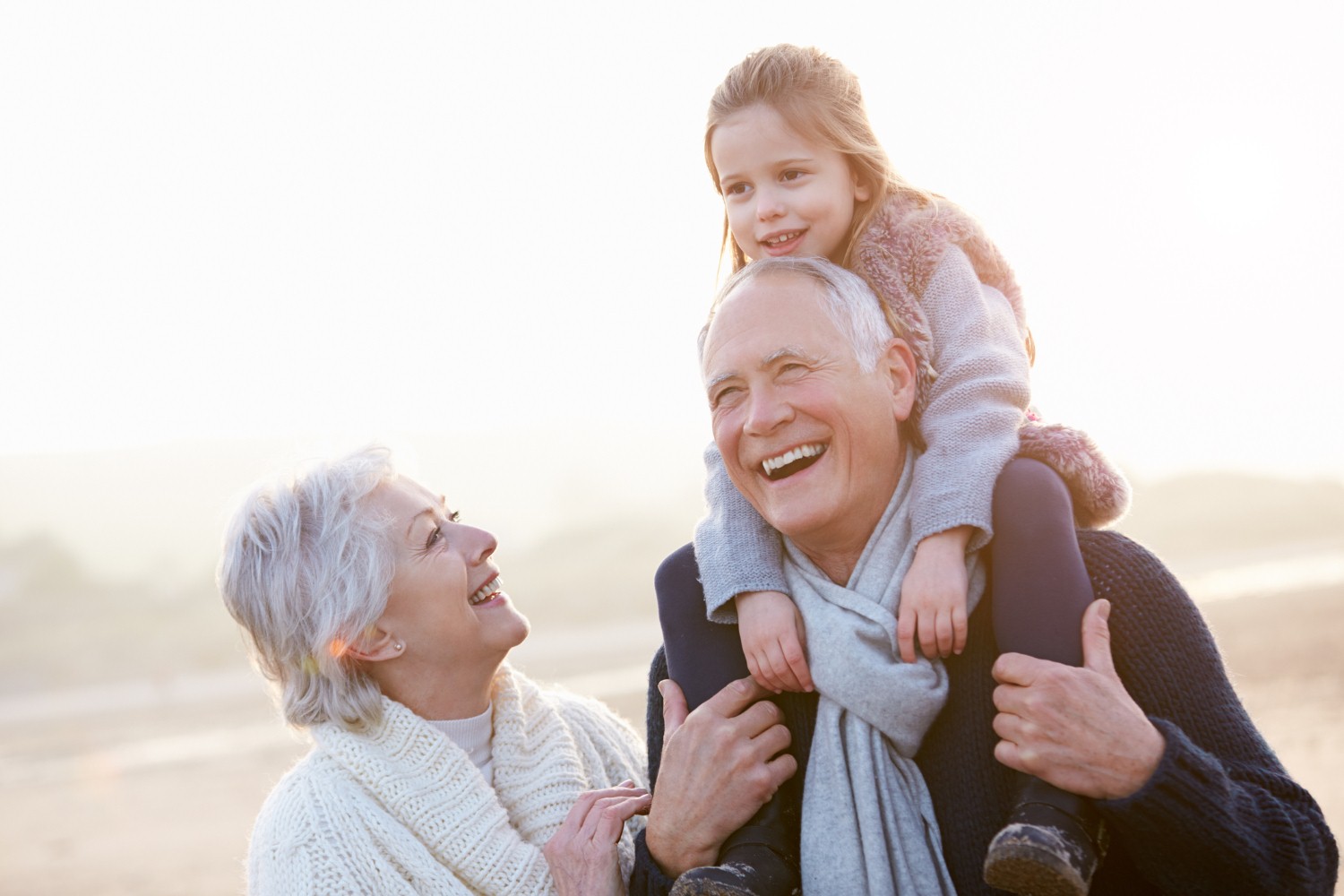 How much did you spend on your grandchildren at Christmas time? If you're showering them with gifts, are you sure that you're always getting it right?
According to new research, this is hardly ever the case, with grandparents splashing out, but their presents not quite hitting the mark. This suggests that time and love could be better investments at Christmas and birthdays than money, and that this should be something you try to prioritise more as the new year gets underway.
What grandparents spend on Christmas
Recent research carried out by SunLife led to the discovery that grandparents in the UK were planning to spend a combined £1.4 billion on presents for Christmas 2017.
It was found that the average grandparent has four grandchildren and spent £42 on each, bringing their total spent on Christmas gifts to £167 in the run-up to December 25th. With more than 8.5 million grandparents in Britain altogether, this amounted to a total spend of more than £1.4 billion over the Christmas season.
Is your spending appreciated?
Despite the sum spent by generous grandparents, marketing director at SunLife Ian Atkinson explained that "we've learnt from previous research that generations often feel out of touch with each other", which can make buying appropriate presents a challenge.
Further research from the financial products provider found that as many as one in nine six to 15-year-olds have only ever received 'bad' or unwanted gifts from their grandparents at Christmas or for birthdays, showing that despite your best efforts, you may not always be hitting the mark.
One of the biggest present-buying mistakes that grandparents make is getting a gift that is unsuitable for their grandchild's age - a situation one-quarter of grandchildren said they had experienced.
Other common errors included one in seven respondents saying gifts were 'boring', with a paperweight and a bag of tomato seeds some of the examples given.
A toothbrush, a football kit for a rival team to the one the grandchild supported and a maths workbook were all also cited as 'rubbish' presents given by grandparents, despite their efforts to spend on appropriate gifts.
Mr Atkinson commented: "Kids can be tricky to buy for - trends and fashions change so much that it's hard to keep up.
"Lots of parents struggle to get it right, so it can be even more difficult for grandparents."
Of course, you could ask your grandchildren exactly what they'd like to receive. But if you prefer to surprise them, why not think about other ways that you can do so aside from spending money on them?
Quality time: A better investment
The time you spent with your grandchildren, the experiences you enjoyed together and the memories you made are what they will remember and treasure more after you're gone than the money you spent on them or the toys they received from you.
Using the time that you would have spent shopping for gifts for them could be used to plan a special day out together, or you could choose to buy 'experience' gifts, rather than material goods so that you're essentially buying them memories.
Money can't buy time and it can't buy memories, so make sure you're prioritising what's most important this year so that your grandchildren have a stock of happy experiences to look back on in the future, rather than bad memories of unwanted gifts.

© 2018 Axonn Media Ltd. All rights reserved. Any views and opinions expressed in news articles are not those of Just Retirement Limited, Just Retirement Money Limited or Partnership Life Assurance Company Limited. News supplied by Axonn Media.
Image credit: monkeybusinessimages via iStock