Lifestyle
17 October 2018
The autumn half-term offers a great opportunity to spend some quality time with your grandchildren.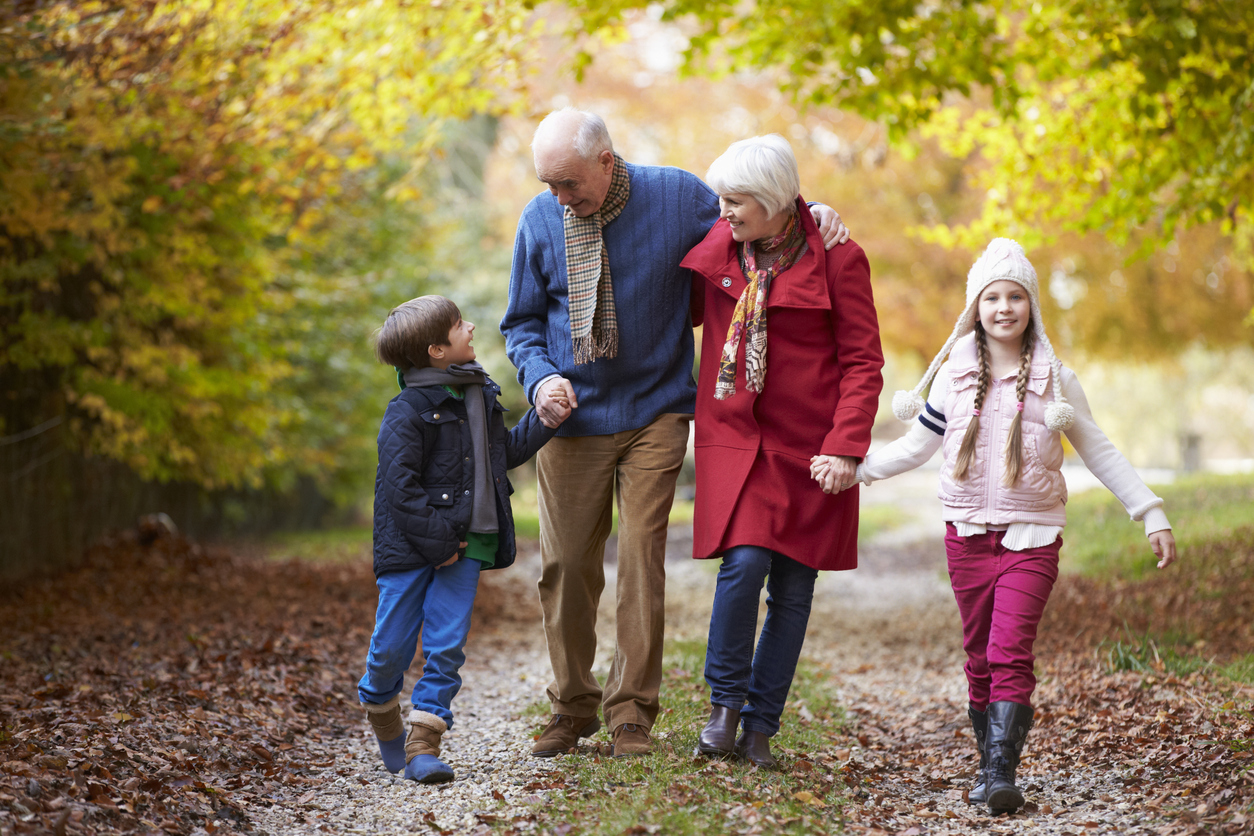 Nobody can have failed to notice that autumn is here, and the pictures you may have seen of your grandchildren in their smart new uniforms at the start of the new school year may already be fading into memory.
Indeed, for the youngsters the sense of freshness and change they might have felt when the school holidays were over will be replaced by a sense of familiarity as they settle into a new routine. By now, some of them will be eagerly looking forward to the half-term break.
It is a good idea to know just when those dates are, as this will offer an exciting opportunity to spend some time with them.
Should you happen to live locally, there will be lots of things you can do together. They could pop round your house on several occasions - and no doubt their parents will be happy for you to babysit for a few hours.
Head for the outdoors
What you will need to do is plan some activities according to the weather. Sometimes autumn can be a great time to be outdoors, when there may still be a little bit of warmth in the air. Alternatively, while it could be chilly, as long as it's dry you can put on a good coat and a woolly hat and head outdoors to enjoy the warm colours, kick a few leaves around and enjoy a bit of nature, especially if you live in or near the countryside.
Alternatively, have some activities planned in case of wet weather. They won't want to sit around the house doing nothing and they will soon get bored of the TV, so try baking or cooking.
Make it an adventure
If you live some distance from your grandchildren, there are even more exciting possibilities that can await during half term. It will feel like a great adventure for them to come and stay with you during half term and enjoy exploring somewhere they may not know so well. Alternatively, they may be delighted to return to somewhere they only get to see during the school holidays.
Should you happen to live in a city they are not familiar with, there will be wonderful opportunities to take them around and show them the sights, including parks, museums and any family attractions the area might have.
Elsewhere, living by the coast means lots of chances to spend time on the beach, even if the water may be a bit too cold for a paddle.
Living in the countryside can also provide lots of excitement too, as there will be lots of great scenery to enjoy in its autumn colours.
Enjoy some star quality
Because rural locations will not be affected by light pollution in the ways cities are, any clear nights you get will be a superb time to go stargazing. This will be lots of fun as they get to see the night sky in a way they may never see it if they live in a town or big city. You may even get lucky and see some shooting stars!
Also, 24 October will bring a full moon, known as the Hunter's Moon. Weather permitting, this should be a spectacular sight as it rises in the early evening.
Night-time activities will also offer the exciting chance to head out to see wildlife such as bats or hedgehogs. And because it will be going dark soon after six o'clock, they won't have to stay up too late to do it.
With Halloween approaching, you may also get to do some themed activities with them. This could involve apple bobbing, or carving a pumpkin. While you're at it, you could make a pumpkin pie with them or a savoury meal with pumpkin squash.
These are just some of the many ways you can make the most of the October half-term with your grandchildren. So start planning now, give their parents a break and be ready to have some great fun.

© 2018 Axonn Media Ltd. All rights reserved. Any views and opinions expressed in news articles are not those of Just Retirement Limited, Just Retirement Money Limited or Partnership Life Assurance Company Limited. News supplied by Axonn.
Image credit: Bowdenimages via iStock