Careful financial management does not mean you have to turn the heating off and get cold in the winter.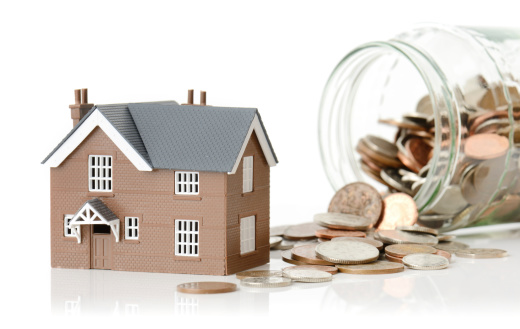 Lots of people are likely to be on a cost-cutting drive after splashing out over the Christmas period - and this is particularly the case at a time when money is tight for lots of households in the current economic climate.
However, keeping living expenses down should not mean going cold - especially in the winter months when some are faced with a decision over whether to heat their home or spend money elsewhere.
Low temperatures can increase the risk of ailments such as the flu or even respiratory problems. They can also raise blood pressure - so it is really not a good idea to switch the heating off to try and save money.
There are plenty of support schemes that you could be eligible for, as well as a few small changes that can be made to everyday habits, which can combine to keep heating bills as low as possible and curtail the need to go cold.
Keeping your home warm
The colder your home is, the bigger the health risk, but there are a few simple things that can be done around the home to make sure you are using your central heating as effectively as possible, as well as turning to any financial support you may be able to receive.
Simply closing the curtains at dusk and having thermal linings fitted to them can be a very big help, as this effectively acts as an extra layer of insulation that can keep that little bit more heat in.
Bedroom windows should be closed at night, as the coldest time of day is just before dawn. Breathing in cold air in your sleep could increase the chances of contracting a chest infection.
However, don't block any air vents, as heaters and traditional fireplaces alike need some ventilation to be effective.
Warm Home Discount Scheme
The Warm Home Discount Scheme is a one-off discount of £140 aimed at people on low incomes. It is paid directly to the electricity company between September and March and is passed on in the form of a discount. Anyone who receives the Guaranteed Credit portion of Pension Credit is likely to qualify.
Energy Company Obligation
This scheme obliges energy suppliers to help those on a low income with the cost of loft or cavity wall insulation. This makes the home more energy efficient, as it will lose less heat and require less power to keep warm. You can find out what you are able to claim by contacting the Energy Saving Trust.
Winter Fuel Payment
The Winter Fuel Payment is automatically paid into the same account as a State Pension. This is a one-off payment between £100 and £300 that can be a big help towards heating costs and is open to those born before 5 November 1953.
Cold Weather Payment
Anyone on certain benefits - including the Guaranteed Credit part of Pension Credit - is eligible to receive £25 for each seven-day period of very cold weather between 1 November and 31 March under the terms of the Cold Weather Payment.
You should get the money automatically, but can check at a pension centre if you are not sure you are.

© 2017 Axonn Media Ltd. All rights reserved. Any views and opinions expressed in news articles are not those of Just Retirement Limited. News supplied by Axonn - NewsReach.