There are many home adaptations that can help keep you comfortable in your home as certain tasks become more difficult - and some financial support may be available.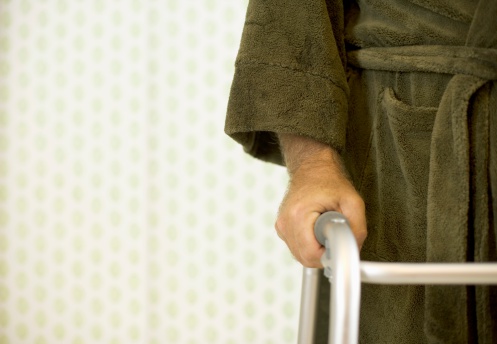 As you grow older, your body is likely to slow down a little. This can mean everyday tasks you could previously handle with ease become a little more difficult.
This is not necessarily anything to worry about, as it is a natural part of the aging process. However, steps should be taken to ensure you do not cause yourself any harm.
Modifications to your property may become a necessity - and this is particularly the case for those who do not wish to move to a smaller house like a bungalow or a care home.
There are several types of adaptations to consider - and some financial support may be available for those who are not able to fund the full cost themselves.
Stairs
A stairlift is among the most commonplace home modifications, as this can make the journey between floors of a house much safer if you find you are starting to struggle up the stairs.
If there are stairs outside the property, consider installing a ramp for convenient access in and out of the home. Those who have difficulties with corners on staircases with more than one tier will find specialist bannisters are available to help with these.
Bathroom
The bath can be a surprisingly dangerous place - particularly for those who use them for a standing shower. Products such as a bath board can reduce the chances of slipping while stepping in and out of the facility.
Grab rails and non-slip mats - both inside and outside the bath or shower - are also advisable features. Swivel chairs can be fitted as well, minimising the odds of taking a nasty fall while standing in a shower with running soapy water making the surface unsafe.
Commodes are a worthwhile consideration for those who only have one toilet in the house and have to use the stairs to get to it.
Reaching place that are hard to get to
Cupboards and windows that you have to reach to get to can easily be navigated with the purchase of a step stool. Household aids such as window openers are another option.
If you have issues with back or joint pain, it is probably best to avoid stooping down low to get to things nearer the floor. There are aids to picking things up that can help with this - as well as items such as remote control plug sockets or light fittings.
Security
A personal alarm can offer a great deal of peace of mind for those living on their own. It can alert people to the fact that you need assistance straight away.
The Age UK Personal Alarm Service is just one such example of a device that is quick and easy to install and also offers immediate connection to an emergency response centre without having to remember another telephone number.
Grants
The government offers a Disabled Facilities Grant of up to £30,000 in England and £36,000 in Wales that is intended to offer financial help to those who require essential work like door widening or ramp fitting in their home.
Support is also offered for improvement work required to help with ease of access between rooms, such as funding for stairlifts or even the installation of a downstairs bathroom.
A heating system can also be provided with this grant, to prevent you having to go cold in the winter if your current system is no longer adequate.
This does not affect any existing benefits you may be receiving, but eligibility is dependant on individual income and savings.
© 2016 Axonn Media Ltd. All rights reserved. Any views and opinions expressed in news articles are not those of Just Retirement Limited. News supplied by Axonn - NewsReach.