Towry has suggested getting advice at an early stage is a good idea for those who intend to leave some of their estate behind for their loved ones.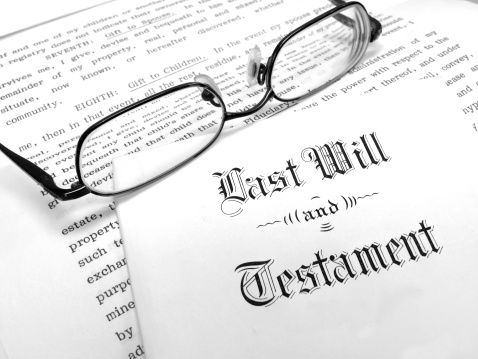 Getting financial advice regarding pension planning is a highly recommended course of action for anyone approaching retirement.
Wealth management firm Towry has emphasised the fact that this is particularly the case for those who intend to leave a legacy for their friends, family and loved ones. The firm's Head of Estate Planning, Ian Dyall, and Head of Retirement Planning, Andy James, suggested that this is best done as soon as possible, adding that pension funds can form a key part of estate planning.
This is particularly the case in light of the pension reforms, which were introduced by the government in April 2015, where beneficiaries can inherit pension savings tax free if the pension holder dies before the age of 75. So, if death occurs before the age of 75, the lump sum or income is tax free for the beneficiary.
The November 2015 Autumn Statement added a further change for annuity death benefits, whereby if death occurs after age 75, lump sum or income is taxed at the beneficiary's marginal rate of income tax. Previously, if any pension benefits were taken as a lump sum, a tax charge of 45% would have been applied.
Mr Dyall and Mr James noted that a key part of estate planning is deciding who the inherited pension will be for. Some considerations include whether or not the finance will be used to provide a retirement income, or as a means of passing on assets.
However, it can be difficult to know precisely how much wealth a person will need for their lifetime in retirement, particularly when the possibility of care costs is taken into account, especially for those at the start of retirement. Seeking the services of an independent financial adviser can help the individual to take all of their assets and income into account and work out how much they are likely to need in later life. All possibilities will need to be taken into account, including any travel arrangements, holiday plans, home improvement work, and care costs. When this is done, any surplus income can be allocated to legacy considerations.
Mr Dyall and Mr James noted that pensions are typically passed on through an Expression of Wish form, which is then sent to the trustees of the pension scheme. This is different from a will.
"The advantage of this is that it is much easier and cheaper to amend an Expression of Wish form, if required, than it is to change a will (or a trust). You should review your Expression of Wish forms regularly to ensure they remain in line with your requirements, ideally at least annually and also when either your own circumstances or those of your proposed beneficiaries change," Mr Dyall and Mr James commented.
"If you are likely to be leaving pension funds to others in future, then getting advice at an early stage will be the best course of action."
A will is also an important aspect of estate planning - and getting advice from a professional will writer is recommended. It typically costs between £150 and £300 for a will to be drawn up by a solicitor, and this can often depend on how complicated the arrangements are.
This document will need to be updated in the event of a change in the individual's circumstances, or if something needs to be applied that had not been thought of previously. Small changes can be added with a note, which will have to be signed and witnessed - just as the original will itself. However, major alterations may require a new will.
[Article originally published June 2015. Updated September 2016 to reflect new changes to death benefits introduced in the November 2015 Autumn Statement.]
© 2015 Axonn Media Ltd. All rights reserved. Any views and opinions expressed in news articles are not those of Just Retirement Limited. News supplied by Axonn - NewsReach.