New ABI data reveals that insurers have taken 80% more calls than expected since the implementation of new pension freedoms.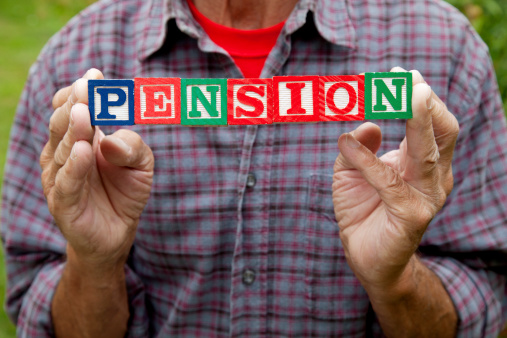 Customer demand for support with their pension pot has hit unprecedented highs since the introduction of the government's new pension freedoms in April.
New data published by the Association of British Insurers (ABI) reveals that in the first month since the introduction of the reforms on April 6th, there has been an 80% increase in the call volume over what is typically expected.
Member organisations of the ABI dealt with more than one million phone enquiries from their customers - and these were largely from individuals looking to take advantage of the new pension freedoms.
The ABI highlighted the importance of seeking financial advice before either accessing a portion of a pension pot as cash, or committing to any given pension product. It was noted that those holding a guaranteed annuity rate will be required by law to seek financial advice before making any decision - although this does not mean those who are not legally obligated should avoid taking advice.
This is particularly the case for those considering pension options that leave money invested, such as income drawdown or partial withdrawals. With products like these, the retiree is required to make investment decisions - so it would be very prudent to seek financial advice.
Individual circumstances and risks involved can have an effect on pension income - and an adviser can offer support ensuring a pension portfolio is selected that is as closely tailored to personal requirements as possible. Enhanced annuities are one example of a product that it is well worth a client asking an adviser if they may be eligible. Enhanced pension products offer premium payouts where certain lifestyle or medical factors are present that may reduce life expectancy. Although these are often associated with terminal conditions such as cancer, regular smokers and drinkers are also among those who could qualify.
It was also noted by the ABI that an adviser can help to establish their client's standing on other commonly asked questions - such as exit fees for early withdrawal of pension funds. Almost nine out of ten savers eligible for pension freedoms are not likely to face any exit fees. However, some older schemes may still charge an early exit fee - and these are in place to reflect the expenses involved in setting up the policy, which are normally paid off if the saver had stayed in the scheme as intended until their retirement date.
ABI director of long term savings policy Dr Yvonne Braun emphasised the fact that insurers work for the benefit of their clients.
"Insurers are committed to making the pension reforms a success and are rising to the challenge, working around the clock to deal with the huge demand from customers. The vast majority of customers have been able to access their pot. As we have said before, the biggest overhaul of pensions in a generation introduced in just a year was always going to be a challenge, and where issues occur the industry is committed to working closely with the government and the Financial Conduct Authority to resolve them."
Dr Braun praised the government for introducing the Pension Wise service, which guarantees everyone approaching retirement will receive a minimum level of guidance.
"It is important to remember that there is no one size fits all option, especially for those customers who may have valuable pension guarantees or who could be facing tax liabilities, which is why the industry is encouraging people to contact the free, impartial Pension Wise service for help in assessing their options."
© 2015 Axonn Media Ltd. All rights reserved. Any views and opinions expressed in news articles are not those of Just Retirement Limited. News supplied by Axonn - NewsReach.