Winter can be a long, dark and cold time for older people in the UK - so why not break it up by taking a fun holiday?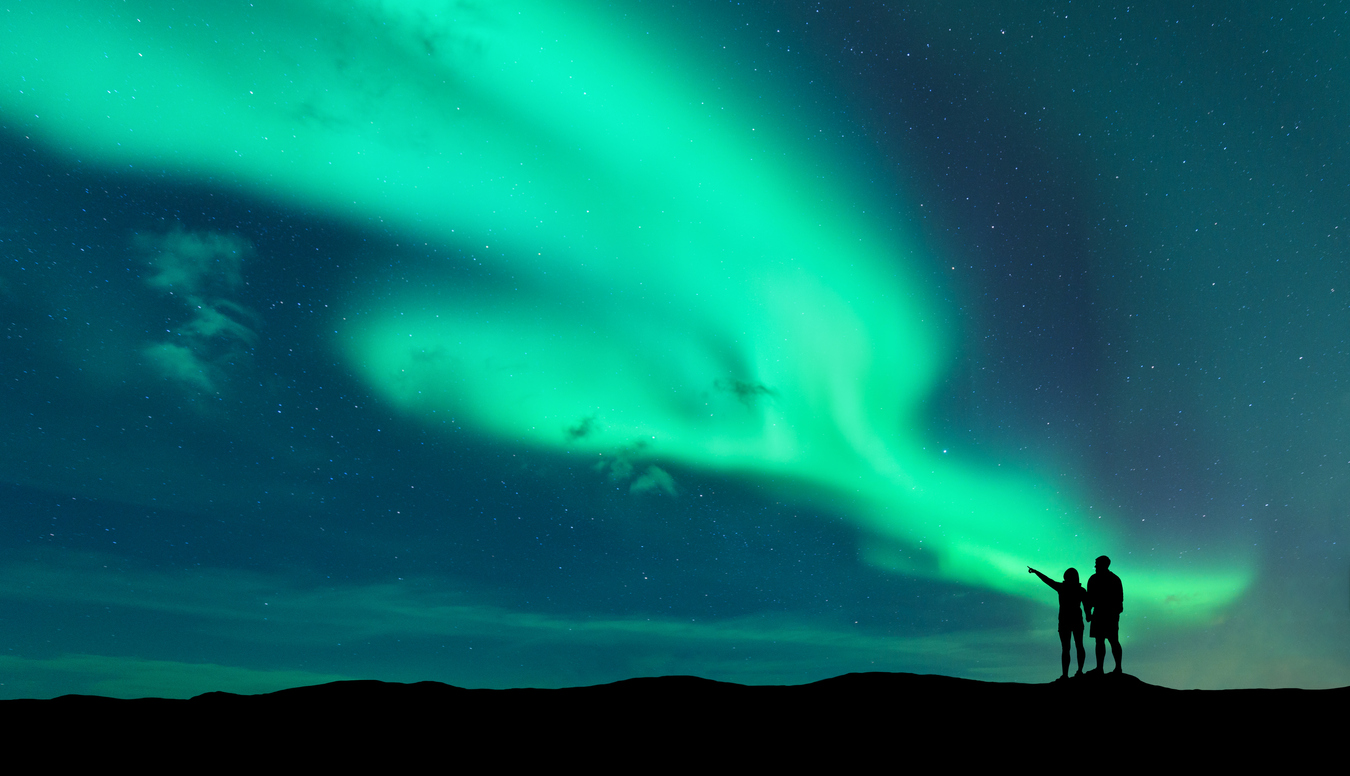 With Bonfire Night having come and gone, and the Christmas lights being switched on in town and city centres across the land, there is no doubt that winter is fast approaching.
True, it may be that the trees are still displaying autumnal colours in their full glory, but there is no denying that the days are still getting shorter and that there will be some cold and dark times ahead.
For some, this is a time to stay indoors, to make the most of Christmas and eagerly await lighter and warmer days when spring arrives. But for others, winter is a great time to go on holiday.
The timing is ideal
There are some superb options for the season, which need not involve being away at Christmas. Indeed, the lack of crowds is one reason taking a break outside the traditional school holidays is a good idea.
A key question is whether you should embrace what the winter has to offer, or try to get some sunshine. A good reason to consider the latter is if you suffer from seasonal affective disorder. This is where a lack of sunlight can actually cause people to feel depressed. If this is your experience, this is a really good reason for spending some time away in the sun.
Make a run for the sun
That may make familiar destinations like Spain or Portugal a good choice. Because they are much further south, the daylight hours will be longer and the temperatures will be warmer, at least in southern areas like the Algarve or Andalusia. It may not be beach weather, but it would be good conditions for getting out and about and exploring tourist sites, such as the Moorish architecture of Alhambra, or crossing into Gibraltar and seeing the famous rock.
Other Mediterranean destinations worth considering include Italy, Greece and Cyprus. Being out of the main tourist season, it may be the perfect time to see the historic wonders of Rome, Florence or Athens, or the beauty of the Greek Islands.
Further options include Spanish islands, such as the Balearics, or even the volcanic wonders of Lanzarote, not least as, once again, this will not be the notorious party season.
Totally tropical
For a really sunny option, there are the Cape Verde Islands. These are, in fact, the closest tropical islands to Britain, lying off the west coast of Africa.
Uninhabited until they were discovered by Portuguese explorer Henry the Navigator in the 15th century, the archipelago remained a Portuguese colony until independence was gained in the 1970s, and it offers a fascinating mixture of Creole and Lusophone culture. Most importantly of all, it will be pleasantly warm at any time, so this is a place where you really can head down to the beach for a swim.
Head for the hills
Of course, not everyone heads for warmer climes in the winter. By retirement age, most people may not quite be up to heading to the Alps for some skiing, but if you still are, then why not? Indeed, if you can still hit the pistes with the best of them, you might consider a lower cost option by heading to one of the Scottish resorts, such as Cairn Gorm or Glen Coe.
The light fantastic
Going on a cruise is something you can do at any time of year, and some options will sail off to warmer destinations. But how about heading north towards somewhere like Iceland with its geysers and glaciers, or Norway with its fjords?
Not only will the scenery be superb and the trip offer a chance to see wildlife like sea lions and - if you are in luck - whales, but this could be a great opportunity to see the aurora borealis, otherwise known as the northern lights.
This extraordinary and beautiful phenomenon occurs at northern latitudes when there is a lot of solar radiation activity, with flares sending out large amounts of electrically charged particles, which interact with the earth's magnetic fields near the poles to produce stunning light shows.
Although very strong solar storms can occasionally produce displays visible as far south as Devon and Dorset, this is rare, and most places in Britain suffer too much light pollution. If you do want to see them in the UK, the best place to go is somewhere in the north of Scotland, where both the latitude and clear skies are favourable, but the fact is that many displays can only be seen further north, such as in Scandinavia.
Moreover, any display visible from Britain will be even more intense in the Nordic region.

© 2018 Axonn Media Ltd. All rights reserved. Any views and opinions expressed in news articles are not those of Just Retirement Limited, Just Retirement Money Limited or Partnership Life Assurance Company Limited. News supplied by Axonn.
Image credit: den-belitsky via iStock