Gardening
29 November 2016
There is still plenty of work to do in the garden in the colder winter months - including protecting plants from frost, preventing soil from freezing and ensuring birds have access to fresh water.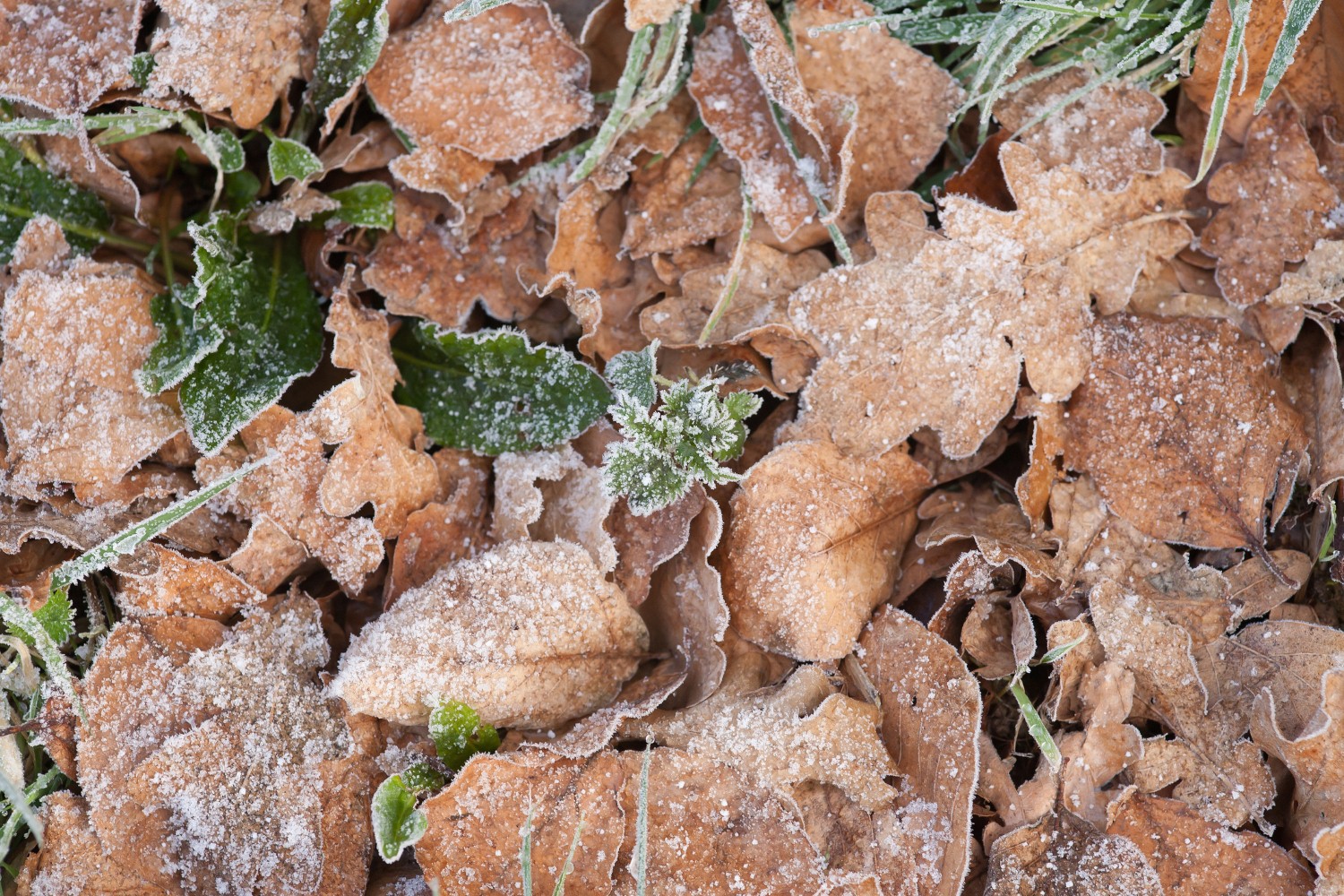 With the changing of the seasons comes a wide range of changes to a garden. Whether it's the first buds peeping through the leaves in spring, a wall of vibrant colour in the summer, crisp golden leaves in autumn or frost-covered spider webs in the winter, there is always beauty to be found in a garden, regardless of the time of year.
But winter also brings with it some particularly harsh weather conditions that have the potential to irreversibly damage your well-nurtured plants if you don't take action to protect them.
Now that the first frosts of the year have fallen, here's what you should be doing to look after your garden during the cold winter months:
Protecting plants from frost
Frost and snow can be hugely damaging to plants. If you have winter pansies or other seasonal flowers in terracotta pots throughout your garden, it's advisable to wrap them with bubble wrap if you think it's likely to freeze overnight to prevent the pots themselves and the soil inside from cracking in the frost.
You might also need to move younger seedlings indoors or into a greenhouse in preparation for particularly cold weather to prevent them from dying before they've begun to grow properly.
Look after your winter veg
Autumn is the best time to sow many spring vegetables, including broad beans, spring onions and asparagus, but this means they need to be protected over the winter so that you can harvest a successful crop when spring finally arrives.
One of the best ways to protect the soil around planted vegetables from cracking is to cover the area where you have planted them in straw, which you could buy from your local pet shop or garden centre. This allows essential nutrients and air to reach the plants still, but stops them from getting too cold in the event of a frost.
Looking after birds
During the winter, you're most likely to see robins, redwings, bullfinches and pied wagtails visiting your garden in search of warmth and food to get them through the season. If you have a bird feeder, fill it with ground nuts for the wagtails and leave out fat balls for the other birds, which rely on these snacks to keep them warm throughout the winter.
For those with bird baths, make sure they are topped up with fresh water each day, and always check in the morning that it hasn't frozen over, as this means the birds won't be able to drink from your garden and may go elsewhere in search of hydration. If the water has frozen, boil the kettle and top it up with some cold water so that it isn't absolutely boiling, then pour this over the bird bath so that it can thaw and your winged visitors can continue enjoying your garden.
Kickstart the sweetness of spring
If you can't wait until the start of spring, why not kickstart the season yourself with a sweet trick recommended by the Gardeners' World team? Plant a clump of rhubarb and place the pot under a large bin. The shade that this provides will help to force an unusually crop of rhubarb to grow ahead of the usual season, bringing some extra sweetness and colour to your garden in the bleakest winter days.
© 2016 Axonn Media Ltd. All rights reserved. Any views and opinions expressed in news articles are not those of Just Retirement Limited, Just Retirement Money Limited or Partnership Life Assurance Company Limited. News supplied by Axonn - NewsReach.