The number of over-70s on the UK's roads has increased significantly in recent years, new statistics reveal.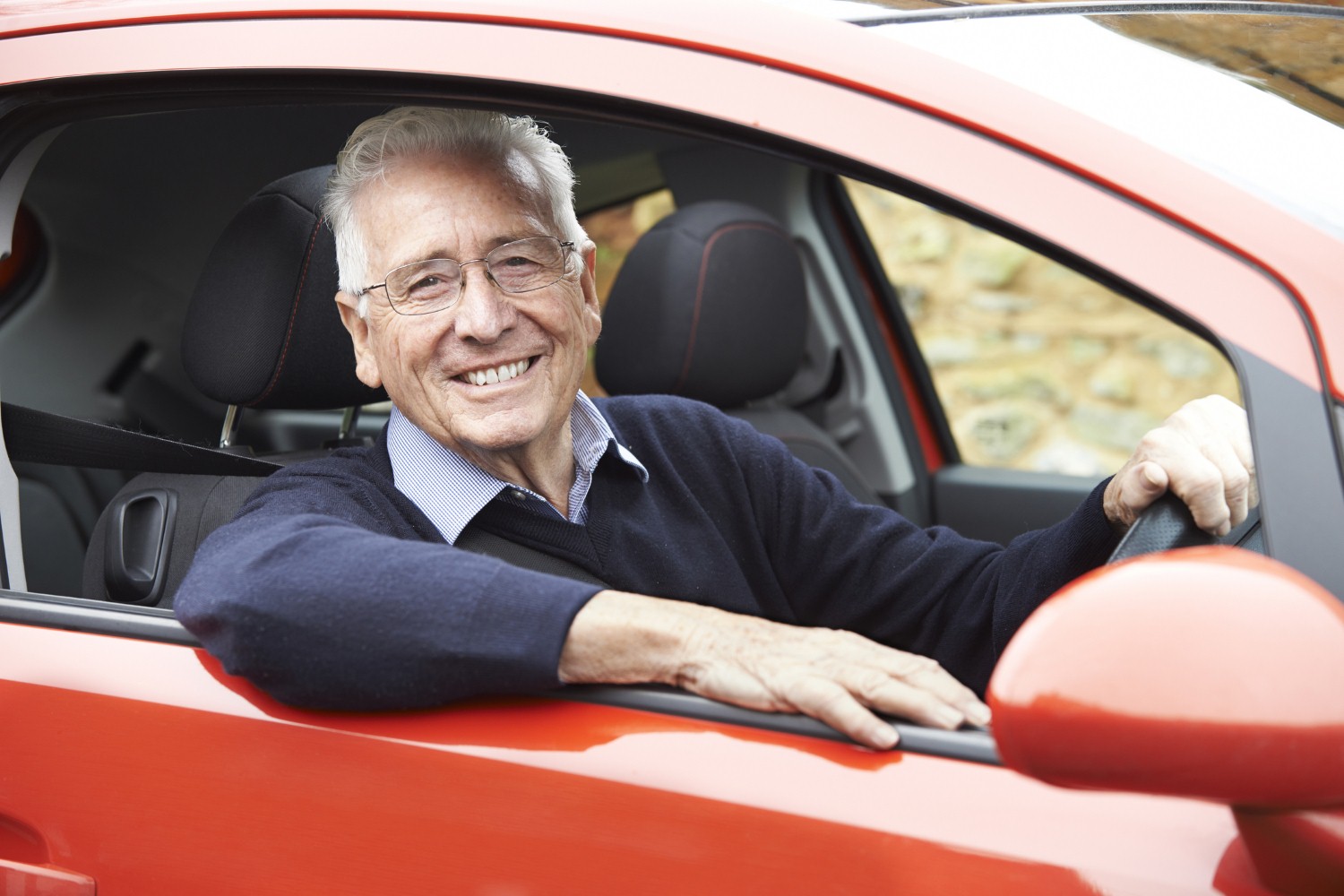 There are now a record five million drivers in the UK who are aged 70 and over, new figures show.
Data from the Drivers and Vehicle Licensing Association (DVLA), which has been analysed by the Press Association, shows that more older drivers are currently on the country's roads than ever before. This is great news for older people's independence, but does it pose an extra risk to other road users?
Why are more over-70s continuing to drive?
According to the DVLA statistics, there has been a surge in the number of over-70s on the UK's roads, in part due to people enjoying longer retirements than ever before, and wanting to maintain their independence throughout.
This is the main benefit of continuing to drive in later life if you are physically able to do so, as it means you do not have to rely on other people for lifts to appointments or social engagements, and can go wherever you want to at any time.
Concerns are often raised in the media regarding whether it's safe for older drivers to be on the roads, which Steve Gooding, director of the RAC Foundation, recently addressed.
"Calls are routinely made for more testing of older drivers, but most tend to have very good safety records and recognise their own limitations," he said.
"However, with this huge demographic shift, there will be challenges to maintaining safe mobility for all of us.
"Even where people are encouraged to hang up the keys for good in the interests of road safety, we must recognise the social and health problems that come with isolation."
Can you be too old to drive?
Currently, the oldest drivers in the UK are aged 104, and there are four motorists on the roads who have reached this impressive age. While there is no upper age limit for drivers in Britain, once you reach the age of 70, you need to declare your fitness to drive every three years.
As more people live for longer than ever before, the number of older drivers on the UK's roads is only likely to grow, and is already doing so at a rapid pace.
In fact, it was the over-90s age group that has seen the greatest spike in driving licence holders in recent years, while there has also been a 15 per cent rise in the number of centenarians who are still driving. In total, there are currently 265 people in the country aged over 100 who are in possession of a driving licence.
How to know when it's time to stop
Motorists aged 70 and above don't have to undertake a medical examination, but they must declare any conditions that might affect their judgement or ability to drive, including whether their eyesight meets minimum legal requirements.
Conditions such as arthritis, which can slow down the response times of joints, can prevent people from driving safely, while finding that your reflexes aren't as quick as they once were can also be a sign that it's time to stop driving.
Decline in your cognitive function can also impair your ability to drive, so it's important to take note of advice from your friends and family if they are concerned about you being on the roads - remember, they've only got your best interests at heart.

© 2018 Axonn Media Ltd. All rights reserved. Any views and opinions expressed in news articles are not those of Just Retirement Limited, Just Retirement Money Limited or Partnership Life Assurance Company Limited. News supplied by Axonn.
Image credit: Highwaystarz-Photography via iStock