Pension savers would prefer the tax on their contributions to work in the same was as taxation of cash ISAs, according to new​ PwC​ research.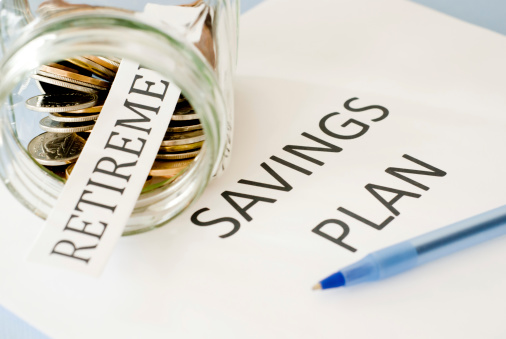 People saving money into a pension pot would prefer to see this money taxed in the same manner as cash ISAs (Individual Savings Account), according to the findings of a new report.
Following a consultation to review how pensions are taxed, which was announced in chancellor George Osborne's summer Budget, 1,197 working adults in the UK were surveyed by PwC.
Just 27% of respondents picked the current system, which sees individuals and their employers gain tax relief on contributions, for pension that is partially tax free at the point of retirement, with a small portion being taxed.
A treatment similar to a cash ISA would see duty contributed from post-tax income and any returns being tax free - and this was found to be by far the most popular option, with four in ten respondents selecting this option.
Among the reasons stipulated for this preference were the fact that they would rather pay tax while they are working than when they are already retired. It was also noted by many respondents that this would make financial planning much easier, as they would not have to factor tax deductions in to their long-term plans.
Furthermore, a cash ISA-style system of taxation could encourage people to save more carefully for later life, as only one in seven say they believe they are adequately incentivised by the current system.
However, a degree of stability may need to be guaranteed, as some six in ten UK adults said constant changes to the ways in which pensions are taxed is the biggest barrier putting them off saving more money into a pension pot. Others feel alienated from saving as they do not understand how much money they will need to save for a comfortable standard of living in retirement.
Despite this confusion, saving more is imperative, as a recent study from Scottish Widows identified a significant shortfall in the size of the average pension pot and the level of income desired by retirees.
Respondents said they would need an annual income of £23,469 to have an enjoyable retirement lifestyle - but the average level of saving for retirement would leave these individuals with just £15,600 a year - an average shortfall of £7,800.
The PwC research found that many people do not fully understand how pensions are currently taxed, with two-thirds of UK adults unable to correctly identify the system.
Head of the Defined Contribution Pensions Team at PwC, Philip Smith said an overly complicated tax system and continuous changes to it are putting people off saving for retirement - and these trends need to be addressed.
"People want a once in a lifetime overhaul of how pensions are taxed to create a simple and stable system which they can understand and trust. Moving towards an ISA-style tax system would create consistency across people's savings pots and help people plan for their future with more certainty," he commented.
Mr Smith acknowledged that moving towards a new tax system will not be an easy one - particularly for an industry that is still grappling with the pension reforms that were implemented in April, which saw a raft of new pension products introduced to the market.
PwC Head of Pensions Consulting, Raj Mody said: "The reality is that when it comes to tying up money for the long-term, people need an incentive. Otherwise why would you bother saving for your retirement when faced with more immediate pressures on your finances?"
"We believe any new system should include a simple to understand incentive from the government for retirement savings that would allow the lifetime and annual allowance tax regime to be abolished."
© 2015 Axonn Media Ltd. All rights reserved. Any views and opinions expressed in news articles are not those of Just Retirement Limited. News supplied by Axonn - NewsReach.