Downsizing to a smaller property can carry many benefits, leaving you a smaller space to maintain and more capital - both of which can improve your quality of life.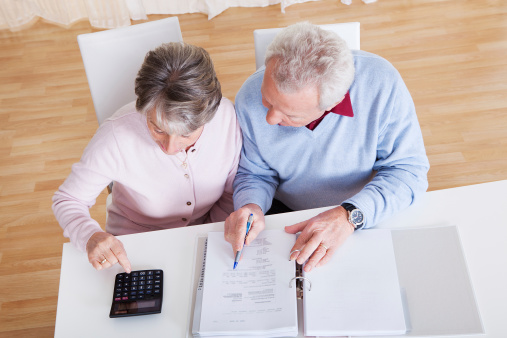 Downsizing simply involves selling your home and moving to a smaller property - and this is not an unusual step for people to take at any point in their life.
For those no longer in work, it has the added advantages of freeing up some extra capital - not only from the initial sale, but also through reduced living costs. There can be several advantages to this, but there are also some practical considerations to bear in mind.
More manageable property size
The convenience and relative ease of maintaining a smaller property are among the most commonplace reasons people downsize.
This is particularly advantageous for those with mobility issues, as there will be fewer parts of the home that are awkward to access or generally maintain.
However, this may require a period of adjustment. For instance, if you have a smaller kitchen and plan on inviting guests around, you may need to become accustomed to preparing food and entertaining in a smaller space. Such matters are worth weighing up as pros and cons before making a commitment.
Raise income
One of the main advantages of downsizing is that the difference in price between the larger and smaller properties can be used as income.
While it is not unusual for people to spend this as a lump sum, investing it as part of a wider pension portfolio can increase income for those who have finished working.
If you decide you are happy in the home you are already in, it is still possible to raise income from the property through equity release.
Buy or rent?
Many people assume it is preferable to own a property or pay a mortgage, rather than renting - and financially, this is often the case.
However, renting might come with conveniences that mean it is not to be ruled out. For instance, if you want to stay close to grown-up children who are likely to move around, it could be more convenient to rent.
Cohousing
Moving out of a place you have called home for a long time will inevitably be an emotional moment. This is particularly the case if you are downsizing and have to sell off some furniture and personal effects that you associate with your home - and even identity.
However, if you are worried about feeling cut off, isolated and less at home as a result of these concerns, you could always consider cohousing.
Living in a cohousing community can be reminiscent of the neighbourhood spirit often considered a thing of the past. Many cohousing communities are built around a central, communal kitchen area and can come with other benefits, such as lower living costs.
Retirement villages are another similar option worth considering if you prefer the idea of living close to your peers.
© 2016 Axonn Media Ltd. All rights reserved. Any views and opinions expressed in news articles are not those of Just Retirement Limited. News supplied by Axonn - NewsReach.