Lifestyle
26 October 2018
Not everyone likes Halloween, but most people certainly do enjoy a tasty pumpkin dish.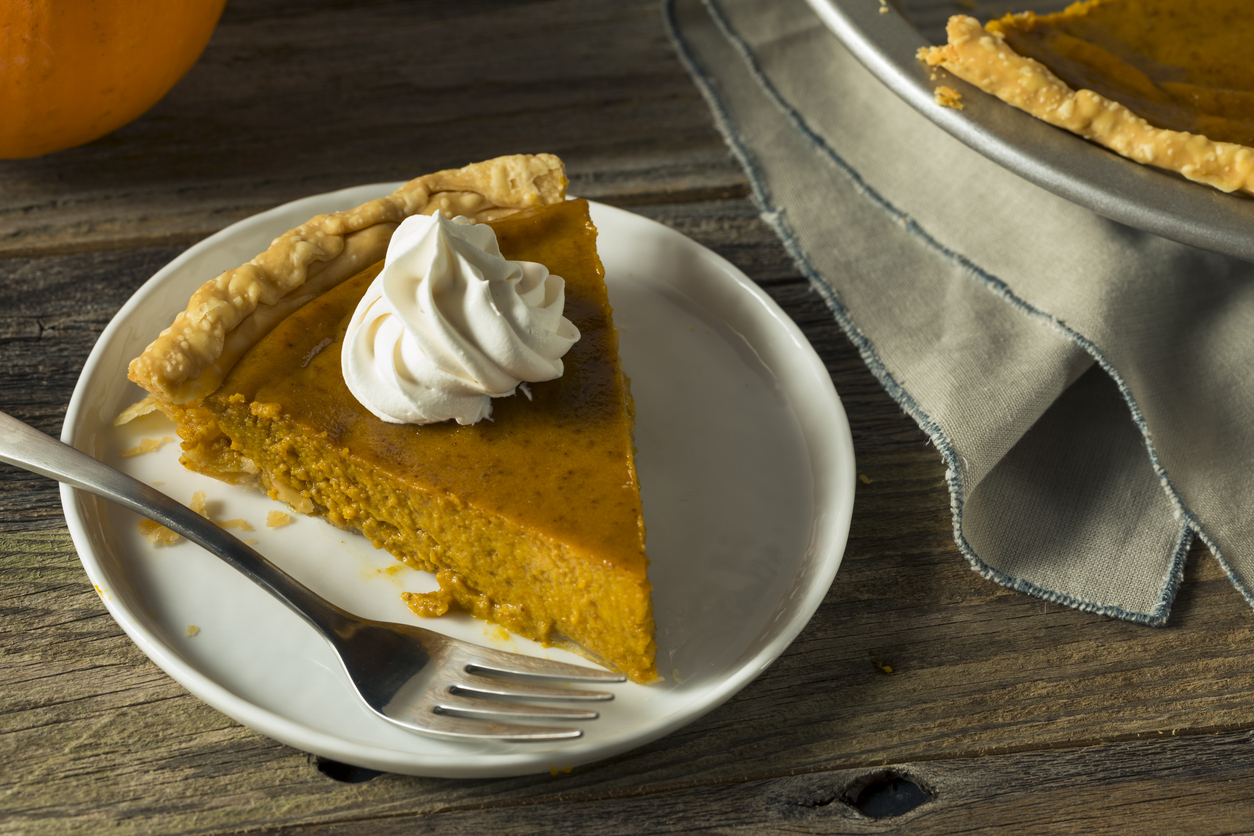 Halloween is one of those occasions that divides opinion. While kids enjoy the traditions of trick-or-treating and pumpkin lanterns, a modern development has seen young adults often dressing up in gory outfits themselves, as if the zombie apocalypse has begun. To them, it is a time of fun and treats, and a great adventure.
Others, however, see it in a very negative light. It can be used to cover up acts of criminal damage, while kids in high spirits can get carried away and misbehave. Some people, on the other hand, are unhappy with the demonic connotations of the event.
It can certainly be an uncomfortable and sometimes intimidating occasion for some retired people. After all, it is not normal to have anyone knocking on your door at night, even if those doing so are likely to be kids. It's not surprising that some will feel glad when it is over.
The best thing to do with a pumpkin
This may mean that the way you see the occasion is rather different from your grandchildren. But there is one thing you can all enjoy - a pumpkin dish.
Like a lot of traditions associated with 31 October, pumpkins were introduced from the US. The large vegetable is a more common part of diets across the Atlantic, an historic development that arose from its emergence as an alternative to turnips, which are absent over there.
While the carved lantern may be a familiar sight at this time of year, not everyone has tasted much in the way of pumpkin dishes. So why not try making one with your grandchildren?
How to make pumpkin pie
An obvious classic is pumpkin pie. Across the pond, this will often feature on autumn dinner tables, as it is a traditional dessert for Thanksgiving, just as Christmas pudding is over here during the festive period.
Baking one of these is quite easy. It needs a pumpkin of course - which means filling two cups with pulped pumpkin, maybe left over after a lantern has been carved.
What you also need is two eggs plus the white of a third, half a cup of brown sugar, a third of a cup of white sugar, half a teaspoon of salt, two teaspoons of cinnamon, quarter teaspoons of nutmeg and ground cloves, an eighth of a teaspoon of cardamom (yes, that little!) and a half teaspoon of lemon zest. You will also need half a can of evaporated milk.
To start with, you mix up the eggs and then add everything else but the pumpkin and cream. Once everything is whisked together, add these, place in a pastry casing and then bake at 425 degrees F (218 C) for 15 minutes.
After this, reduce the temperature to 350 F (177 C) and bake for around 45-55 minutes. You may want to place foil round the outside at this point to stop the crust burning.
When this time is up, use an instant read thermometer to check the temperature in the centre of the pie, which should be 175 F (79 C). If you don't have one of these, a knife in the centre should come out moist but clean.
When it is cooked, take the pie out of the oven and place on a wire rack for two hours to let it cool down. It will come out of the oven looking all puffed up, but will settle down as the temperature drops.
You can now serve up the pie with cream - and it will be delicious!
Other pumpkin dishes
A pumpkin pie is not the only dish you can make, which is just as well, because you may have a lot of pumpkin left.
For example, you can make pumpkin muffins, which are just like normal muffins but include pureed pumpkin. For an extra twist, you could add other ingredients such as pecan nuts or chocolate chips.
Using similar baking methods, you could make cupcakes or even a loaf of pumpkin bread.
A pumpkin treat doesn't have to be sweet. You can also try pumpkin soup, made with 750g of pumpkin, plus carrots and onions. This will be boiled up and then made into a puree, which can form the basis of a delicious and novel soup mixture.
In each case you will need to remove the seeds from the pumpkin, but these need not go to waste. Instead, they can be covered in olive oil and butter, soy sauce or garlic and roasted in the oven for over an hour, producing a delicious crispy snack.
Of course, if your grandchildren decide they love pumpkin dishes, they might want them more frequently. Soon, however, there won't be many pumpkins in the shops as retailers turn their attention to Christmas.
Even so, you can be sure that come October next year, they will be looking forward to some more tasty pumpkin treats.

© 2018 Axonn Media Ltd. All rights reserved. Any views and opinions expressed in news articles are not those of Just Retirement Limited, Just Retirement Money Limited or Partnership Life Assurance Company Limited. News supplied by Axonn.
Image credit:bhofack2 via iStock