Lifestyle
06 November 2017
UK retirees are increasingly choosing to remain on home soil in the wake of Brexit, but where are the country's most picturesque retirement spots?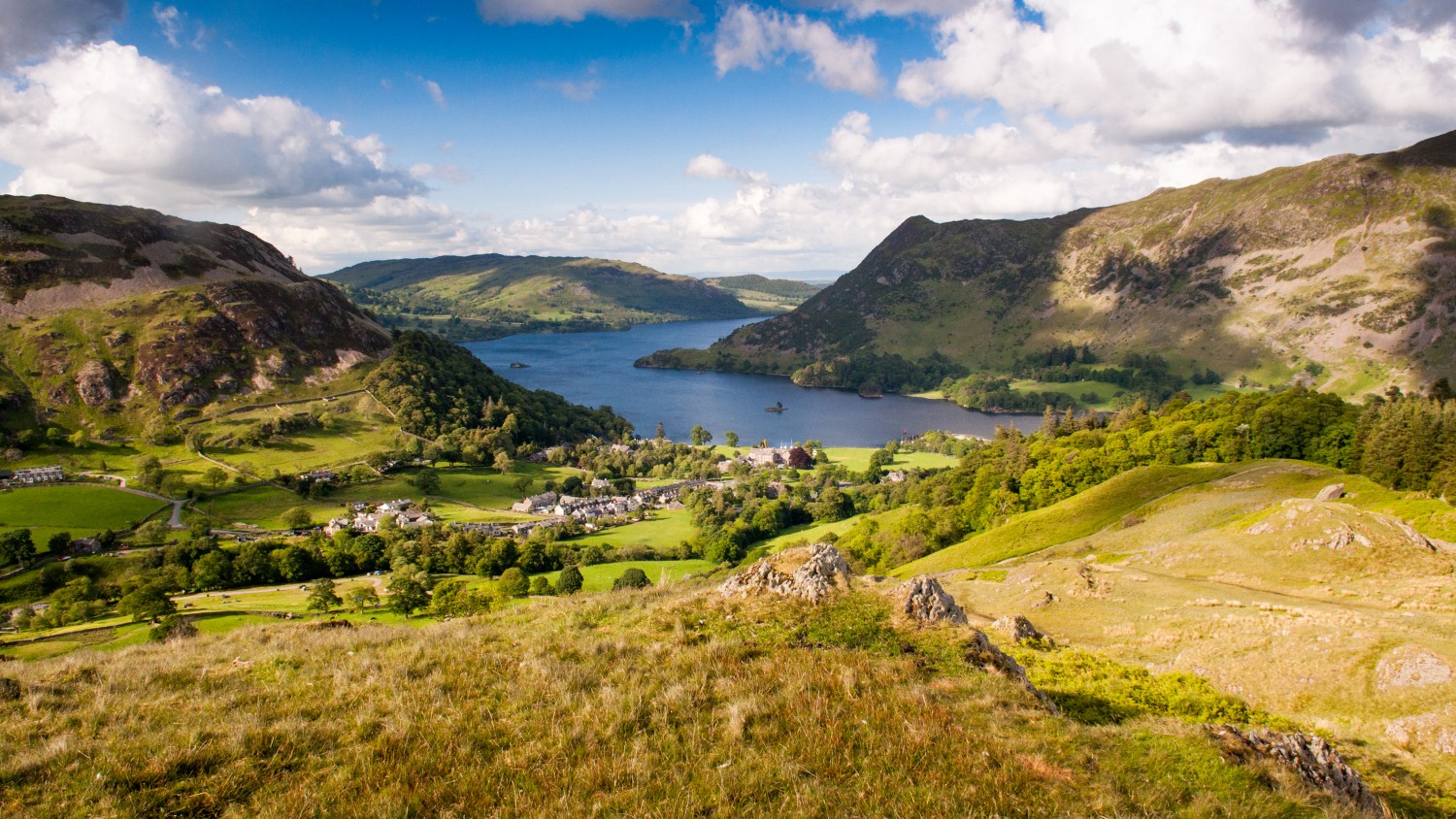 Traditionally, many have dreamt of retiring to a converted farmhouse in the South of France or a luxurious villa in Spain upon their retirement, but research has found that fewer retirees in the UK are moving overseas in the wake of the EU referendum.
Retirement and care home charity Anchor carried out a survey of 1,011 over-50s to find out whether they planned to remain in Britain or move abroad in light of Brexit.
The organisation found that almost half (41 per cent) of over-50s who had previously been planning to emigrate after retiring had changed their plans since the Brexit vote and were now intending to stay on home soil instead.
Jane Ashcroft, chief executive of Anchor, commented: "Our research shows that people thinking about retirement want to feel stable and safe in older age.
"With so much uncertainty surrounding Brexit deterring people from retiring abroad, we've seen a huge surge of interest from people wanting to retire in England."
As a result, more UK retirees are choosing to remain in their home country, but this doesn't mean that their dreams of an idyllic retirement in a beautiful setting have to be abandoned completely, as Britain is home to some truly stunning locations that should be celebrated.
While there is no guarantee of good weather in Blighty, it appears that this is no longer of prime importance to retirees, who would rather stay put than face uncertainty about their status elsewhere in Europe.
With this in mind, we've compiled a guide to some of the most picturesque places to retire to in the UK, from the rural Scottish highlands in the north to the gorgeous Cornish coast in the south.
The Lake District
Currently a contender for UNESCO World Heritage Site status, such is its natural beauty, the Lake District provides one of the UK's most beautiful landscapes. With its rolling green hills, craggy cliffs, miles of countryside, tranquil lakes and quaint villages, the Lake District almost sounds like the perfect English cliche, but its breath-taking beauty is 100 per cent real.
In a 2012 report published by Guardian Money, Lake District town Eden was named the eighth most popular retirement spot in the entire country, thanks to its reasonable house prices, close proximity to glorious countryside and its neighbourly spirit, which 92 per cent of local residents rated highly.
There are endless walks to embark on across the Lake District National Park and beyond, making the area perfect for those who want to enjoy an active retirement surrounded by awe-inspiring nature.
The Welsh countryside
Wales is another part of the UK that's home to some truly stunning scenery, from its rugged coastline to the lush green hills of the Valleys.
For those after a rural retirement hideaway, the towns and villages of the Brecon Beacons offer majestic views of the country that can never be tired of.
Meanwhile, for those who have always wanted to retire to somewhere by the sea, the Isle of Anglesey, the beaches of Pembrokeshire and Tenby are good places to begin a search for a second home.
However, it is actually an area in mid-Wales that has been named the country's retirement hotspot. Powys was given this title in early 2017 after figures from the Office for National Statistics showed that its older population had shot up in numbers.
Speaking to Wales Online in January, Andrew Turner, a partner at local estate agent Morris Marshall and Poole, explained: "Mid-Wales has been a little bit of a discovery. Other certain areas could be called retirement hotspots, but they are very expensive.
"We have got some beautiful countryside and people get a bit more value for their money. We have a lot of people in the West Midlands coming to live in mid-Wales and want to make it a permanent base rather than just a holiday home.
"Prices have been steady over the last couple of years. Our prices don't go up as much as other parts of the country, but they don't fall either."
The Scottish highlands
They may be remote, but there is no denying the sheer beauty of the Scottish highlands. The Highlands and Islands in fact feature on the Telegraph's list of the top 20 places to retire to in the world, coming in at number 15, ahead of the Greek Islands, Thailand and The Auvergne in France.
A Scottish retirement is ideal for anyone who loves the outdoors, with ample opportunities for walking, sailing and fishing, as well as gorgeous views of the sea, rolling hills and, of course, Scotland's famous lochs.
There is so much countryside here that retirement cottages typically come with large gardens, room for a vegetable patch, quiet neighbours and close-knit communities, but good roads and transport links to the nearest towns and cities when other amenities are needed.
The Cornish coast
Cornwall couldn't be any further south than Scotland, but it's equally as beautiful, albeit for a slightly different landscape - and markedly warmer weather.
The south-west of England is UK residents' favourite spot to retire to, according to 2015 research from Prudential, with many over-50s flocking to the region to enjoy their retirement surrounded by gorgeous beaches and calming countryside.
Particularly beautiful spots in Cornwall include the picturesque town of St Ives, Porthleven and the fishing town of Padstow. For those who want the best of both worlds with the bustle of a thriving town close to a tranquil beach and invigorating country walks, Newquay could be the perfect spot to retire to.
© 2017 Axonn Media Ltd. All rights reserved. Any views and opinions expressed in news articles are not those of Just Retirement Limited, Just Retirement Money Limited or Partnership Life Assurance Company Limited. News supplied by Axonn - NewsReach.
Image credit: JoeDunckley via iStock