The London Marathon is this weekend and people all over the UK will be inspired to dust off their trainers and go for a run. No matter how old you are, you could make running a part of your life.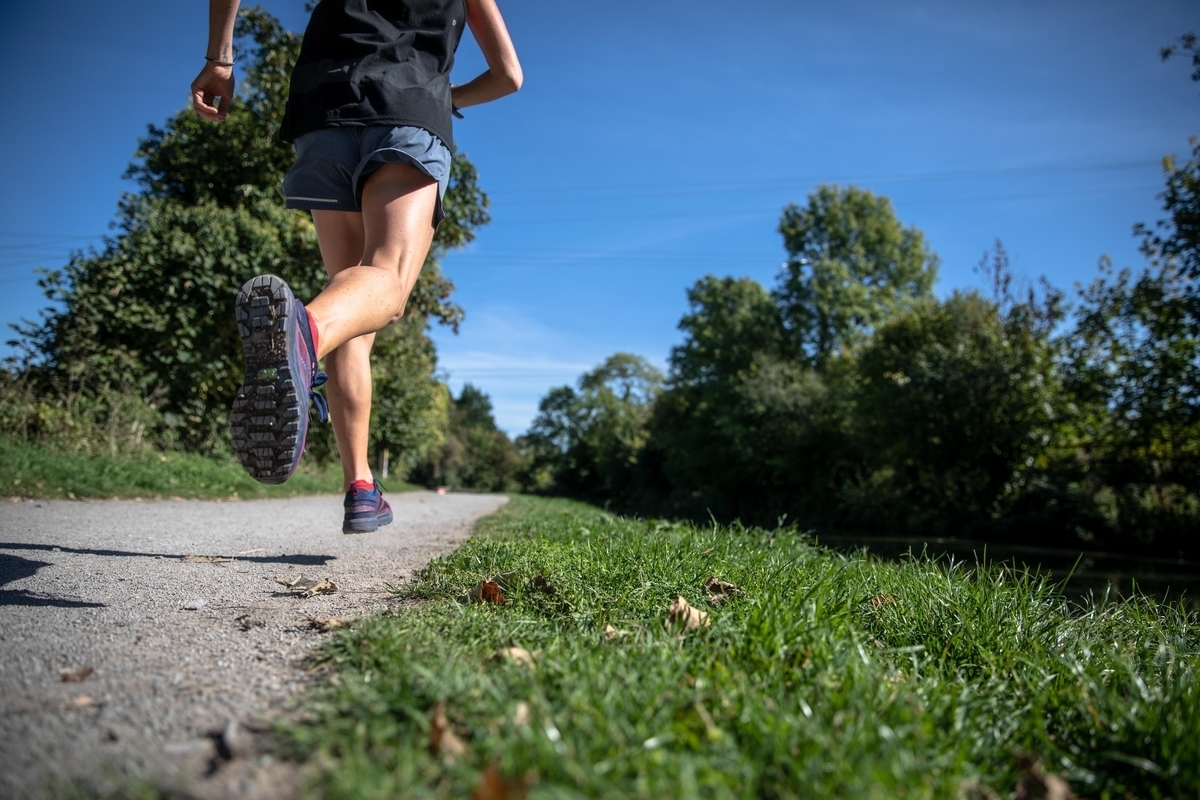 There's no age-limit on discovering a love for running and it's never too late to try something new. If you used to run when you were younger, you could rediscover your passion.
Take a look below for some tips and inspiration for running in your 50s, 60s and beyond!
1. Check with your doctor
If you're unsure about running and want to make sure that it would be safe for you, speak to your doctor.
They'll be able to assess your health and tell you whether any existing health conditions you have mean you shouldn't run. The NHS website also has great advice for exercising as you get older.
2. Make sure you're prepared
It's important to wear appropriate shoes and clothes when you go running. It's also important that you're hydrated and well fed.
Make sure that you're wearing comfortable trainers or running shoes and that you're dressed appropriately for the weather. You can find advice on choosing running shoes and what to wear for running online.
If you're going for a longer walk or run, take a water bottle with you. It's also important to fuel your body properly with food before a run – although make sure you leave sufficient time between eating and starting your run. BBC Good Food has great advice on what to eat and when for runners.
3. Set realistic goals
It's important to ease into running and set realistic goals. Don't push yourself too far and quite literally, walk before you run.
Brisk walking is a great way to begin your training as it uses the same muscles and joints as running. Alternatively, you can try the NHS 'Couch to 5K' training programme – a running plan for beginners.
You'll improve over months, not weeks, so be patient and you'll begin to notice your progress and see results.
4. Try complimentary exercises
There are lots of exercises that can help you improve your running. People naturally lose muscle mass as they get older, so strength training can help older runners maintain muscle and ease the stress on their joints.
Improving balance is also helpful for runners as it'll reduce your chance of falling and injuring yourself. You can find gentle balance exercises and strength exercises online.
5. Run with others
If you're looking for support or motivation, you can run with company. This could be as simple as running with a friend or family member, or you could join a running group. Websites like RunTogether can help you find a local running group, or your local leisure centre might have their own running groups.
If you're feeling up to it, you could take part in a parkrun event near you. Parkrun organises free weekly 5km timed runs across the UK. They're inclusive of all ages and abilities, so you can run (or walk) at a pace that suits you.
Get inspired
There are so many inspiring runners across the world who are achieving incredible things in their later years.
Ed Whitlock, an English-born Canadian long-distance runner, was the first person over 70 years old to run a marathon in less than three hours.
American Katherine Switzer became one of the most famous marathon runners of all time when she ran the Boston Marathon in 1967 when it was still a men-only event. At 72 she's still running today.
British marathon runner Fauja Singh is believed to be the world's oldest marathon runner. He completed his last long distance competitive race in 2013 at 101 years old.
American Harriette Thompson became the oldest woman to complete a marathon after she ran the San Diego Half Marathon in 2017 at 94 years old.
So, why not take your first steps (literally) today and see if running could become a part of your life?

Image credit: Stage 7 Photography via Unsplash