Being older doesn't mean you can't maintain a classy and elegant look. Here are some tips to help you keep trendy.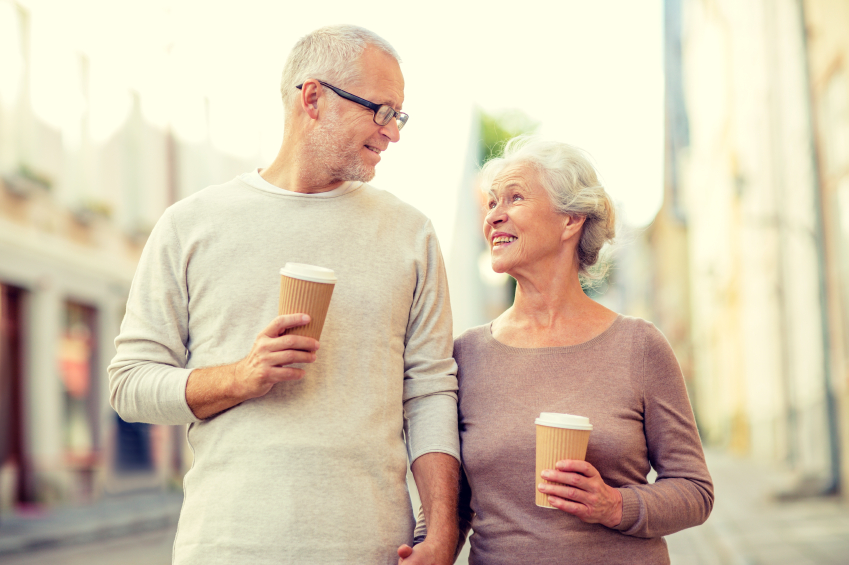 There is no reason why being over 50 has to be wedded to images of settling down with a pipe and slippers.
It is increasingly the norm for people to want to stay active - and this can be paired with a bold look that keeps you looking elegant and classy. Dressing to impress isn't exactly a teenagers game anyway!
With this in mind, we've come up with a few simple suggestions that might help you think of how you can dress in a fashion that is both trendy and personal.
There are no rules
Fashion trends come and go, but the one thing to forget about straight away is worrying about what you should wear.
As soon as you start to buy clothes based on your impression of what others think of you, you are effectively censoring yourself and stopping yourself from coming up with a bold new look.
Be the costume change you want to see in the world - if something looks good on you, but you're not sure what your friends and family will make of it, be confident and embrace it.
This is especially true when picking up items to try on in a dressing room, as it is the perfect place to give it a try where no one is judging you. Don't dismiss an idea too fast if something catches your eye on the shelf.
If you feel differently when you get back home from the shop, you can always return an item or exchange it for something new next time.
Personal style
Personal style is more important than any fashion advice - and only you can really know how you want to dress. If you are looking to change your style, then think of the image you want to project and look everywhere for inspiration.
Don't be afraid of introducing a little colour. If you want to play it safe you can always combine something neutral with a bolder garment.
That said, intense hues paired with black can look a little dated, so try two colours that are beside one another on the colour wheel, like coral and orange. Think about what colours you really love.
Jackets
Outerwear is just as important, as the majority of people will only see your coat. Therefore don't pick out a dull and practical jacket - instead look for something like a stylish overcoat.
Don't rely too heavily on blazers - a wardrobe full of less formal options will help you look your best even on dress-down days.
Women - do not be afraid of exploring the menswear section, as many people can look stylish in a suit. Masculine cuts can easily be offset with lipstick and other accessories.
Accessorise
If you want a splash of bright colour somewhere but aren't so sure about a loud top, then a lively bag can be just the thing.
If your look is predominantly neutral then you could be brave and have shoes and a bag in two different but complementary colours.
© 2016 Axonn Media Ltd. All rights reserved. Any views and opinions expressed in news articles are not those of Just Retirement Limited. News supplied by Axonn - NewsReach.