Be conscious of the environment, pick the perfect spot, and pack an array of savoury and sweet treats for an idyllic family picnic this summer.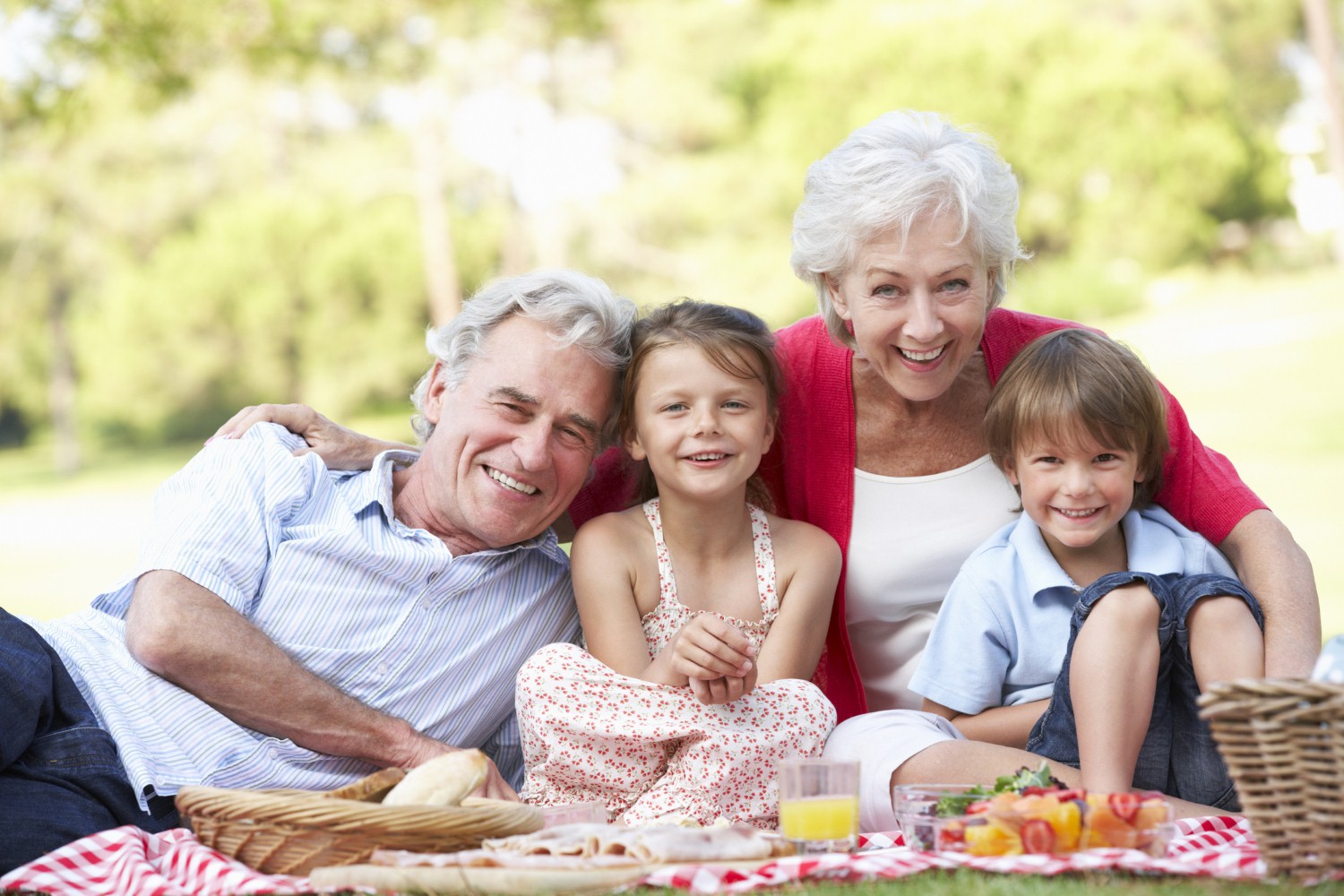 There are few activities more joyous than a summertime picnic with all the family, and planning the perfect al fresco meal can be a lot of fun in itself too.
The evenings are now lovely and long, the grandchildren will soon be off school for six weeks and the weather has - so far! - been absolutely gorgeous, so there should be plenty of picnic opportunities over the next few weeks.
What to pack for your picnic
Of course, you'll need some scrumptious savoury goodies and sweet treats to take with you, as well as your own crockery, cutlery and a blanket to sit on and lay everything out on. Hunt around local market stalls, charity shops and fabric stores to see if you can find a classic red-and-white gingham-patterned piece of cloth for the ultimate quintessential picnic look.
And remember to think carefully about the environment when you're planning your picnic too. There's been a huge focus on reducing plastic waste this year following the airing of Sir David Attenborough's Blue Planet II, which showed just how much damage our overuse of plastic is inflicting on our oceans and the wildlife that live in them.
Bear this in mind, and take along proper metal cutlery rather than the disposable plastic kind, take homemade food that you can wrap in greaseproof paper, and take washable plates - what's a little washing up when you get home if it helps to safeguard the planet for the next generation?
Take paper cups and straws instead of plastic for your drinks, and you might also like to invest in a proper picnic hamper if you're planning to get a lot of use out of it both this summer and in the future.
What's more, it should go without saying that you should always take all of your rubbish home with you after your picnic or dispose of it in provided bins. Not all rural beauty spots and beaches will have their own bins so, if in doubt, take it with you.
So, what are you going to make to eat, that all the family will enjoy? Here are a few ideas:
Savoury picnic recipes
Pinwheel sandwiches
Pinwheel sandwiches look so much more attractive to eat than standard rectangle-shaped ones. They also make for a great bite-sized picnic snack that doesn't require a plate, making them perfect for outdoor dining.
There's a very easy-to-follow recipe on the Tesco Real Food site for pinwheel sandwiches, which suggests using pastrami, basil and soft cheese as a filling. Follow this lead if you like, or go for soft cheese and ham or a combination of grated cheese and carrot to suit younger palates.
Get the grandchildren involved with making them and choosing the fillings too - they'll love the opportunity to play around with their food for once as they roll the bread up.
Rainbow picnic pie
A hearty savoury pie packed with filling is an excellent addition to any picnic. BBC Good Food has a great recipe for a vegetarian picnic pie that features layer upon layer of colourful vegetables to create a rainbow effect, that looks beautifully summery when it's sliced into.
The recipe recommends using butternut squash, beetroot, peppers, potatoes and peas, as well as egg and feta cheese in the pie filling, but you could use any sliced leftover veg you have lying around.
Spicy empanadas
An empanada is essentially a Spanish pastie, so a batch of these incredibly portable snacks would make a fantastic picnic addition for grown-ups and older children who can handle a little bit of spice.
There's a brilliant beef and chorizo-filled empanada recipe over on the BBC Good Food site, but you could easily tweak this to suit vegetarian picnic guests by flavouring different vegetables with the same sauce and spices.
Ham and cheese muffins
Savoury muffins are another lovely picnic snack, as they can be held easily in the hand and eaten in just a few bites. This recipe for ham and cheese muffins from Eats Amazing is a good starting point and you can change it up to include extra veg, leave out the ham and use different types of cheese, or add a few spices too if you like.
Sweet picnic recipes
Mini Victoria sponge cakes
Taking a large cream-filled cake that needs to be cut into slices on a picnic can be a bit messy, and requires extra equipment in the form of knives and plates - and napkins for sticky fingers.
However, making a miniature version of your family's favourite bake, like these mini Victoria sponge cakes by Mary Berry is a good alternative. Use a round cookie cutter to measure out the size of your mini sandwich cakes so they can be quickly gobbled up in just a few mouthfuls, and be careful not to add too much jam and cream to prevent it from seeping out everywhere, leaving you with a sticky mess.
You could even assemble them when you arrive at your chosen picnic spot, if you pack your jam, cream and sponge circles separately.
Raspberry and lemon muffins
Using summer fruits in a bake is also a lovely idea for a picnic, and raspberry and lemon make a beautiful pairing in this muffin recipe from Tesco Real Food. They are very easy to make, so the grandkids will be able to help out too.
It's a sneaky way to get a little extra fruit into them, and they'll be so proud to see everyone tucking into something they've had a hand in making at the picnic.

© 2018 Axonn Media Ltd. All rights reserved. Any views and opinions expressed in news articles are not those of Just Retirement Limited, Just Retirement Money Limited or Partnership Life Assurance Company Limited. News supplied by Axonn.
Image credit: bowdenimages via iStock