Rock painting could be the perfect new hobby to try out in retirement.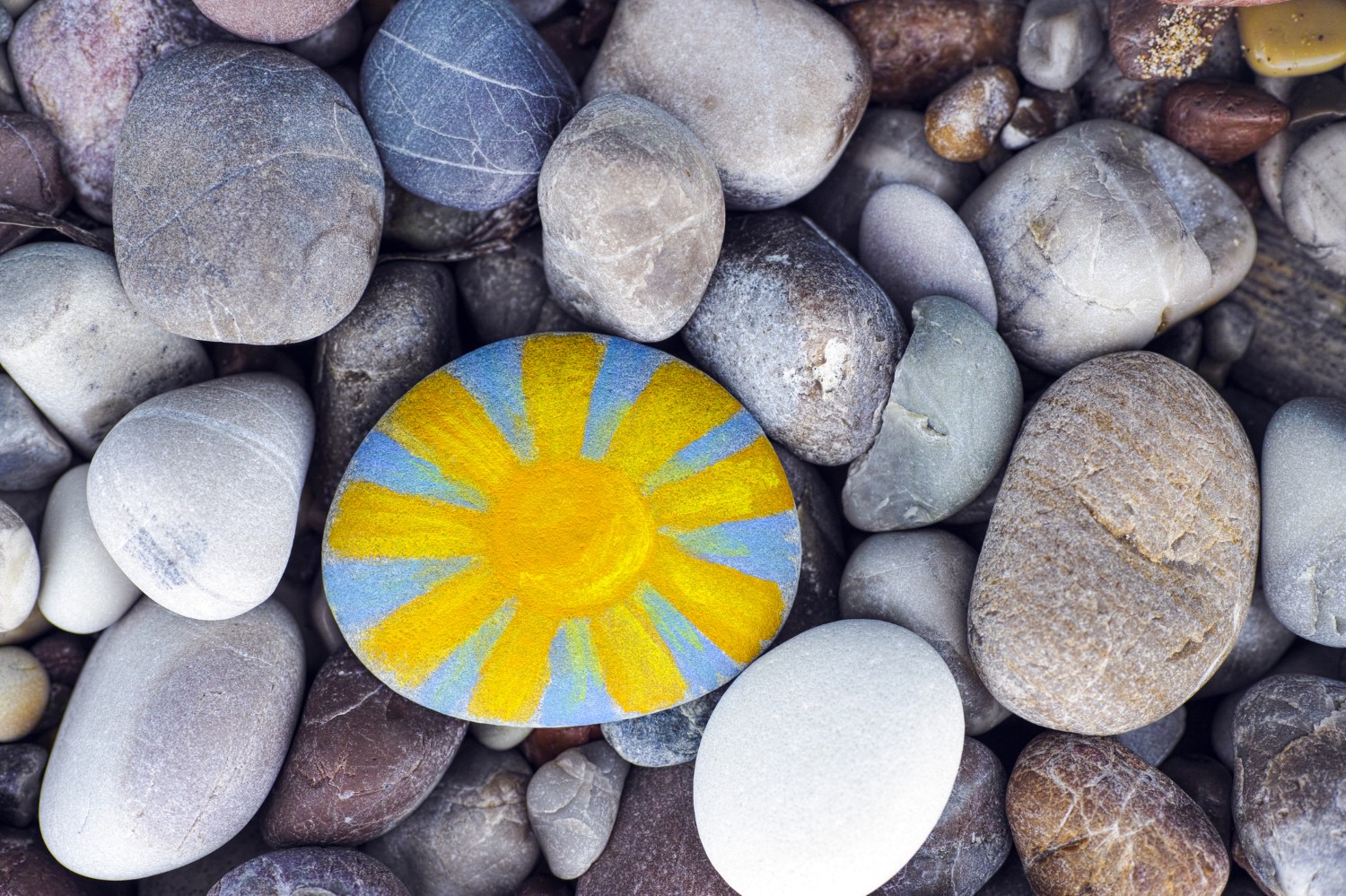 Having more time for hobbies is one of the best things about finally being retired.
If you're not quite ready to pick up the knitting needles, don't want to try a new sport and want to leave the colouring books to your grandchildren, you might want to consider rock painting, which is being hailed as the latest big trend in the world of arts and crafts.
You'd be forgiven for thinking this sounds a little like graffiti, but it's not about painting rocks in the countryside in garish colours. In fact, it's much more artful, and the end results can make a lovely gift or unusual addition to your home.
Where has rock painting come from?
The rock painting craze is being fuelled by Love on the Rocks, a UK arts group that has been inspired by The Kindness Rocks Project in the US. This is all about painting cute pictures, colourful patterns or inspirational messages onto smooth pebbles found on the beach or during nature walks.
As you have to go out and source the rocks for yourself, it gives you a chance to enjoy some fresh air and the Great British coast and countryside during your retirement too. This can help to keep you healthy, active and entertained.

You can then either join one of the Love on the Rocks groups - which provide a great opportunity to meet new people and make new friends - or paint the rocks at home by yourself. If you've never checked it out before, create a Pinterest account, where you'll find plenty of inspiration for your designs.
The groups dedicated to rock painting like to then leave their finished pebbles on hills or buried on beaches, challenging other people to find them via social media. But you can of course simply keep them for yourself for a pretty addition to a window sill or to give to a friend as an unusual gift.
How do I get started?
All you need to try rock painting for yourself is some rocks, paints and paintbrushes - it really is that simple. And as the bulk of the materials can be found for free while you're out and about, it's an incredibly cheap hobby to take up.
If you're confident using social media, it's worth searching for any groups dedicated to rock painting in your local area, where you'll be able to team up with other fans of the craze and co-ordinate with each other to organise where you're going to leave your rocks for other people to find.
Sites like Pinterest and Instagram are also great for providing you with inspiration for new designs. Make them personal for friends with a 'get well soon' message, or match them to the decor of your home.
The original ethos behind The Kindness Rocks Project was spreading happiness and care, so you might also want to include inspirational or motivational messages that could put a smile on the face of someone who picks them up who has been struggling - finding your rock could make a real difference to their day.
Speaking to the Today Show, founder of the project Megan Murphy explained: "This isn't about me. The project is about people. It's about after people find a rock and they have that feeling about the rock and realise there's another human being who actually gets them. They realise they are not alone in this world."

© 2017 Axonn Media Ltd. All rights reserved. Any views and opinions expressed in news articles are not those of Just Retirement Limited, Just Retirement Money Limited or Partnership Life Assurance Company Limited. News supplied by Axonn Media.
Image credit: Ekaterina79 via iStock