Choosing the right care home is a big decision and there are many considerations to be mindful of.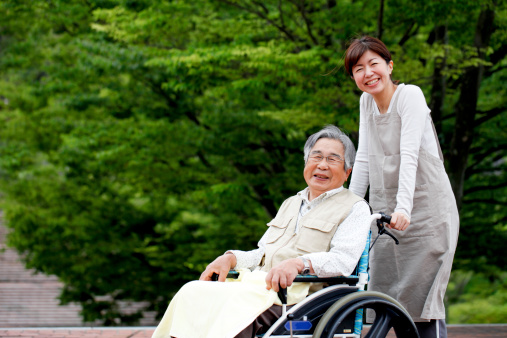 There is a huge variety of options for those looking for a care home to move into, including permanent care homes for older people.
These can be privately owned or run by charities or councils, some will be small with home-like domestic rooms and others will be based in larger communal centres.
One of the first things to think about is whether you need to be provided with nursing care or just standard personal care.
Consider other options
Just like any other kind of relocation - such as moving house - going into a care home is a big step and represents a major commitment for the future.
As a result of this, it may be worth giving some consideration to other options that could be less costly and disruptive.
For instance, home-based care or help to live independently at home can offer an increased level of care and support at the same time as a higher level of independence, should you feel comfortable with this.
What are your needs?
If you do decide a care home is the best option, then it is advisable to think about what your needs are and how you can be best taken care of in your choice of home.
There are homes that simply offer a safe and comfortable new home for people who may need a little assistance with daily life may be suitable, but if you need more specialist care, then there are places that offer either this or are more tailored to specific conditions, such as dementia care.
Most homes work with the person entering care to carry out a full assessment - often with input from friends, family members and existing care workers or GPs.
Finding care homes in your area
The Care Quality Commission (CQC) in England offers lists of local care homes and inspection reports that are worth consulting. This role is taken on by the Care Inspectorate in Scotland, the Care and Social Services Inspectorate Wales (CSSIW) or the Regulation and Quality Improvement Authority (RQIA) in Northern Ireland.
Those with dementia will find that not all of these facilities are suitable for the kind of care required - and advice on this can be sought from a doctor, social worker, or a voluntary organisation such as your local Alzheimer's Society or Age UK office.
It is a good idea to contact a variety of homes in the local area and ask about the levels of care they are able to provide, as well as seeking information on fees and waiting lists.
Check quality standards
As with anything else, you can get a good idea of what to expect by checking third party reviews of the care homes you will be visiting.
The CQC is the established independent regulator for care homes - or the Care Inspectorate, the CSSIW and the RQIA for Scotland, Wales and Northern Ireland respectively.
These organisations undertake regular inspections of all care homes to ensure they meet government standards and can help identify any areas for concern.
© 2016 Axonn Media Ltd. All rights reserved. Any views and opinions expressed in news articles are not those of Just Retirement Limited. News supplied by Axonn - NewsReach.