Taking a holiday and making home improvements are among the most popular things to spend money on when the mortgage is paid off.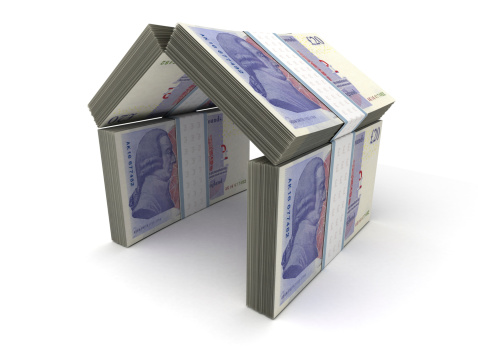 Paying the mortgage off in full can feel like such a moment of liberation, as it is a big chunk of money coming out of your income that no longer needs to be accounted for.
With this in mind, many people are tempted to treat themselves to a big ticket item they've always wanted to treat themselves to, or even go on a big holiday.
Sometimes the money can even be spent on perfectly practical considerations, such as carrying out home improvement work.
Research carried out by Saga identified holidays, home improvements and gifts for children as being among the most popular things to spend the extra money on among the nation's over-50s.
Provided you have carefully budgeted for the future and you don't leave yourself short in the long-term, there is nothing wrong with this.
However, concerns have been raised that this is not the case - and people are not taking advantage of the opportunity to top up their retirement savings, even when they need it to attain the lifestyle they hope to enjoy in the future.
Over-50s who now own their home outright reported an average monthly income increase of £322.
When asked how the money is spent, around half of respondents said they put it into a savings account, while 45 per cent pay for home improvements. A further 40 per cent of people spend the money on holidays and 27 per cent splash out on a new car.
The Saga study also established the gap between paying off a mortgage and retirement. The average age for retirement among those surveyed was 62 - and these individuals said they had paid their mortgage off by the time they were 55. This leaves a seven year period of mortgage-free income.
Only 23 per cent of respondents diverted the extra finance into their pension fund - and 40 per cent of this money is typically set aside for this purpose by those who do so.
Managing director of Saga Investment Services Nici Audhlam-Gardiner acknowledged that the feeling of paying off the mortgage in full can be a liberating one.
"Repaying a mortgage is one of life's biggest financial achievements, and it's understandable that people want to enjoy the income boost that they're finally getting after decades of debt repayments," she commented.
"Making the most of your finances in the run up to retirement is vital to ensure you have a comfortable life once work is over. Professional financial advice for people at this age can help formulate a plan to get the income they need."
© 2016 Axonn Media Ltd. All rights reserved. Any views and opinions expressed in news articles are not those of Just Retirement Limited. News supplied by Axonn - NewsReach.