There are many benefits to carrying out home improvement work - particularly for those approaching retirement, who could benefit from an improved quality of life.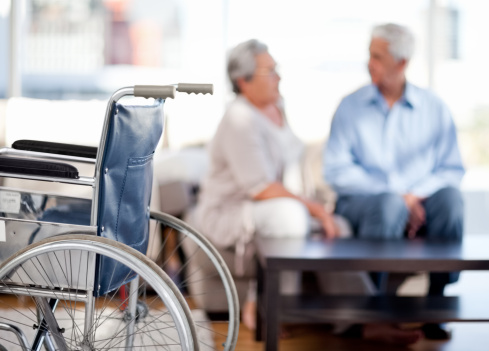 Many of us are likely to have thought of making home improvements over the years, but it is not a straightforward undertaking.
Even if you are having work done inside the house and do not require planning permission, the chaos of dust and equipment being left around by builders as they work on your property can be quite disruptive.
Nonetheless, there are many benefits to having work done to improve your home - particularly for those who are considering having changes made as they approach retirement.
Here are a few things to think about when considering making home improvements.
Keeping warm
Many people face higher heating bills than is necessary because their house is not properly insulated.
Work to rectify this situation can include having a new boiler fitted - for which government grants are available. This can be particularly welcome for homes with older boilers that are not as energy efficient as current models.
Grants for having double-glazed windows fitted are not as widely available, but do exist. This is just one of many measures to improve the insulation of the property, which is another way of conserving energy and keeping the place warm.
The financial benefits of this kind of work will be felt very quickly as the home will be warmer and bills will be lower.
Kitchens
Research carried out by the Equity Release Council (ERC) last year found that the main focus of investment for homeowners over 55 is the kitchen.
Some 37 per cent of respondents said this is the part of their home they have spent the most on in the past, with a further 20 per cent claiming it is also the one they think of as being in the most need of repair or renovation.
There is usually a big cost involved in kitchen work, so getting more than one quote is advisable - and ask local contractors as well as big name firms.
Despite this, there are many benefits to this work - particularly for those with mobility issues, as renovations such as lower worktop heights can make the kitchen newly accessible.
Health-related modifications
There are other home improvement options well worth considering relating to health-orientated modifications in later life.
For instance, walk-in baths can be a huge advantage in later life. While it has the disadvantage of potentially affecting the value of the property later on, the work does have to be paid for.
With this in mind, funding has to be realistically considered, regardless of what building work you are thinking of.
Funding
The ERC research found that 84 per cent of homeowners over 55 would turn to savings to carry out such work.
Nigel Waterson, ERC chairman, said other funding options should also be considered, particularly for those who feel cautious about dipping into their savings.
"Home improvements can rack up an extensive bill, especially in the case of structural changes such as extensions or conversions," he commented.
"Not everyone has a large savings pot to dip into and it would be unwise to eradicate savings in the approach to retirement. Consumers should consider equity release among their options."
© 2015 Axonn Media Ltd. All rights reserved. Any views and opinions expressed in news articles are not those of Just Retirement Limited. News supplied by Axonn - NewsReach.