New research shows that people often switch jobs in search of a more fulfilling work-life balance - and this is consistent with the trend for people to go down to part-time hours, instead of retiring in the traditional sense.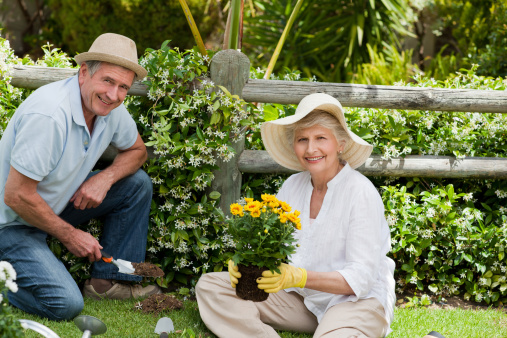 It is not unusual for people of all ages to feel the need to change their working arrangements - regardless of whether this is through the wish for a change in career, ill health or simply choosing to spend more time with friends, family and loved ones.
A new study published by recruitment agency Robert Half broke down some of these trends - and it was revealed that the main reason most people do this is for a work-life balance that is more suited to their personal preferences.
Almost a third (30%) of human resources directors surveyed for the study said that this drives people to switch jobs. This was described as a significant change in the trend in terms of why people seek to change their employment circumstances, even compared to just four years ago. Higher remuneration was cited as the leading motivation the last time Robert Half carried out a similar study in 2011.
Those in Scotland and the north of England displayed the highest demand for more flexible working arrangements, with 38% and 28% of respondents identifying this as their motivation respectively. Phil Sheridan, UK managing director of Robert Half, said: "For the majority of employees a strong work life balance is an important aspect of their overall remuneration package."
This is consistent with the recent turn away from conventional ideas of retirement. Indeed, research published in the scientific journal Plos One earlier this year declared that '60 is the new 40', as people are living longer and healthier lives.
Commenting on these findings, Saga's head of communications Lisa Harris said retirement is no longer a "cliff-edge" decision, with people instead preferring to reduce their working hours to spend more time travelling, taking part in hobbies or generally having more fun.
It is understandable that employees would want to address their work-life balance, as a recent report from mental health charity Mind found that lots of workers feel the pressure of their job even when they have left their place of work.
Almost two in five people (38%) admitted they feel compelled to check their work emails outside of working hours, with a further 24% even looking at their inbox before they go to sleep.
Flexible working past the state pension age comes with many benefits, as the pension can be drawn alongside any earnings. Those who prefer to put off claiming their state pension may be able to increase the amount they do receive when they decide to claim. People who do leave work and feel they do not need the extra income often choose to stay active by volunteering with charity organisations.
© 2015 Axonn Media Ltd. All rights reserved. Any views and opinions expressed in news articles are not those of Just Retirement Limited. News supplied by Axonn - NewsReach.