A look at some of the most popular UK destinations for retirees.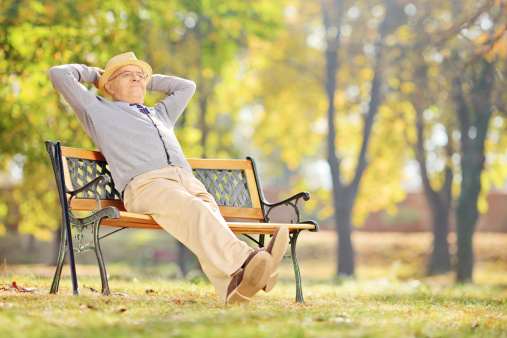 As you get towards the end of your working career, you may well be inclined to start thinking about relocating to a new home.
Heading overseas is an option - but you shouldn't think that you have to go to the likes of Spain and southern France in order to enjoy a great lifestyle. There are lots of fantastic locations in the UK, where you have the chance to unwind and reap the rewards of retirement after years of hard work.
Whether you wish to move closer to relatives, escape the hustle and bustle of city life or just fancy settling down in a loved holiday destination, you have plenty of beautiful options right on your doorstep.
With that in mind, here's a look at some of the best places where you can retire.
Devon
Devon is one location you certainly may want to consider. The south-west county was recently ranked as the country's top area for retiree wellbeing in a 2015 study.
Home to the English Riviera - a region that encompasses the picturesque towns of Torquay, Brixham and Paignton - it should be of little surprise that Devon is a fantastic place to relax and enjoy a quieter lifestyle. Its array of attractions include the Bicton Park Botanical Gardens and beautiful beaches like Blackpool Sands, so there's ample opportunity to connect with nature over the course of your retirement.
If you want a taste of city life, you can always live in Plymouth. Here, you'll find world-class cultural attractions like the National Marine Aquarium, Smeaton's Tower and Plymouth Gin Distillery. Gourmands will be well catered for with an array of restaurants run by renowned celebrity chefs such as Gary Rhodes and MasterChef winner Anton Piotrowsk.
Dorset
Elsewhere on the south coast of the UK, Dorset is another fantastic domestic destination to relocate. Over-60s based here are said to have an above-average life expectancy of 85 for men and 88 for women.
Among the Dorset towns you could relocate to is Christchurch - which has more retirees per head than anywhere else in the UK. Choose to live here and you'll find a number of amazing sights right on your doorstep, including the 11th century Priory Church and the Grade I listed Highcliffe Castle.
In addition, the pretty coastal town is situated close to the meeting point of the Avon and Stour rivers so there's ample opportunity to enjoy invigorating walks. As you may have guessed, given its waterside location, Christchurch is also a fantastic place to enjoy freshly-caught seafood brought in by local fishing boats.
Norfolk
Norfolk is another popular location for the over-50s. It is characterised by bustling farmers' markets that can be found in towns like Wymondham and Fakenham. There are many fantastic stately homes such as Holkham Hall and Sandringham House to visit. On top of that the county has a low level of crime. Figures published by Mirror earlier this year show there were less than 0.4 burglaries per 100 people in 2014-15, the third lowest rate in the UK.
The above are just a few of the most popular places for people to relocate to after finishing work, but no matter where you have in mind - you can be sure of finding a destination suitable for your needs.
© 2015 Axonn Media Ltd. All rights reserved. Any views and opinions expressed in news articles are not those of Just Retirement Limited. News supplied by Axonn - NewsReach.