A charity that offers older people rickshaw rides across Scotland is being expanded thanks to a government grant.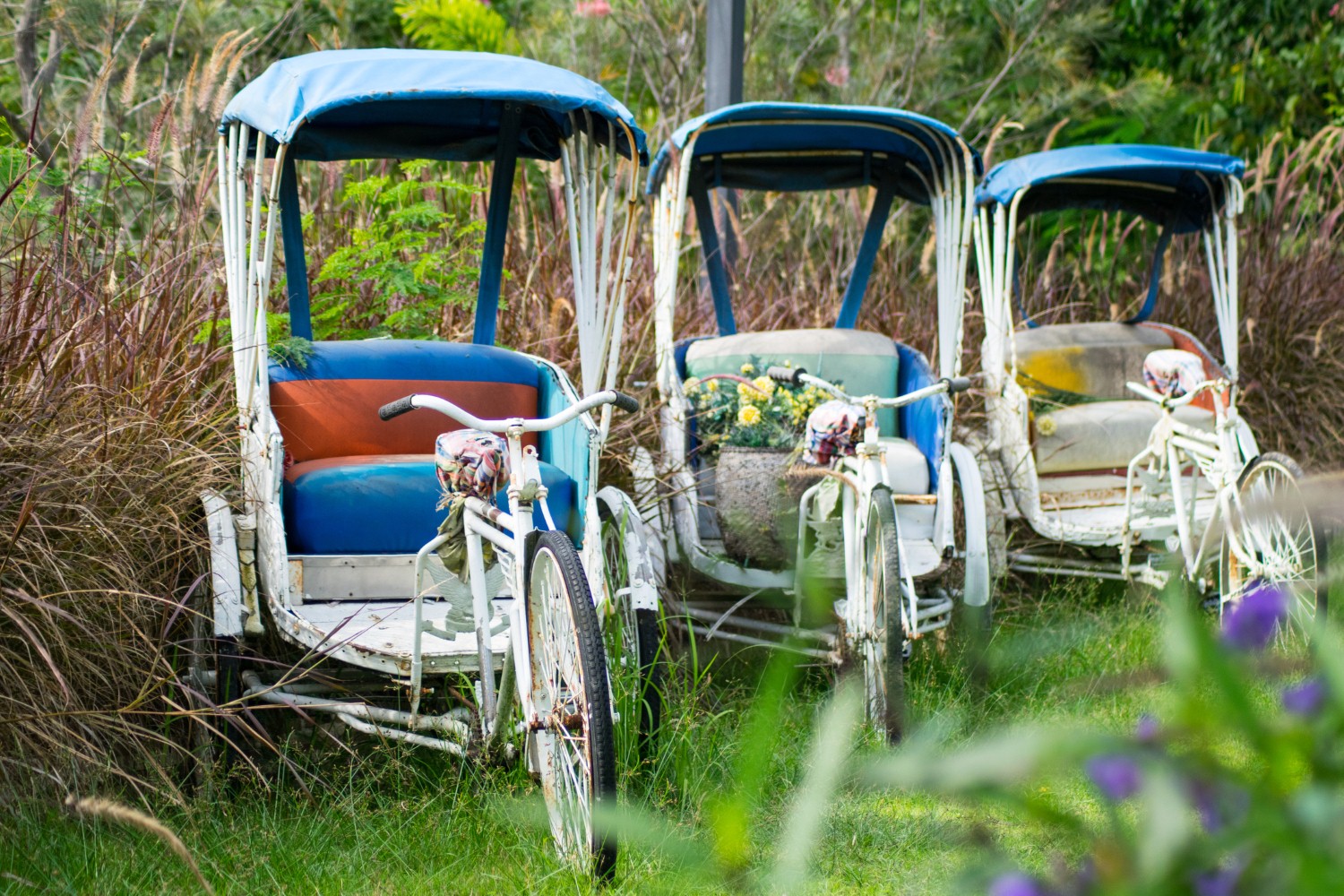 Cinema-goers may have noticed the recent release of Edie, a film about an 83-year-old Scottish widow who sets out to fulfil her lifetime ambition of climbing a mountain in the Highlands by taking on the steep edifice of Suilven.
However, for many older people the reality is that climbing a mountain is beyond them, and some extra help with mobility is needed, but that doesn't necessarily have to be about walking sticks and mobility scooters.
If the thought of taking a ride on a rickshaw brings with it the image of a crowded city in Asia, think again. Or, more specifically, think of Falkirk.
Rickshaw-riding to Ross?
Yes, rather than being pedalled around in Delhi, Singapore or Jakarta, older Scots can enjoy whizzing around in the town as part of an initiative by the Cycling Without Age project.
Run by a team of 30 volunteers, it began in Falkirk last year, but is now being expanded across Scotland with the help of a £300,000 grant from the Scottish government. Over this year and next, these three-wheeled pedal-driven taxis will become available to older folk in Fife, Ayrshire, the Lothians, the Highlands and Islands, Perth and Kinross and the Scottish Borders.
The scheme gained fame when it was featured on the BBC3 series Amazing Humans. In five days, a clip of 20-year-old Fraser Johnson taking care home resident Mary Duncan for a spin was viewed 20 million times.
In normal circumstances, the pair might never meet. In this case, they were able to start a friendship, enjoy the fresh air and offer an elderly person a break from the normal routine.
Holyrood backs the scheme
Funding for an expansion of the scheme was announced by public health and sport minister Aileen Campbell, who popped down to one of Falkirk's biggest landmarks, the Kelpies, to announce the cash injection last month.
She said: "Through this funding, Cycling Without Age will work with communities and partners to roll the project out across Scotland in the areas and settings where it will have the most impact. We know that physical activity and regular social interaction have huge benefits for both mental and physical wellbeing and help people in Scotland live longer, healthier lives."
The executive officer for the charity Christine Bell agreed, commenting: "The act of two passengers sharing a trishaw, along with the volunteer pilots, creates new relationships and friendships, which has proven to be one of the most valuable aspects of this project, elderly people are brought back into community life, stories are shared and health, and wellbeing improves for everyone involved."
Why rickshaws are perfect for Scotland
In many ways, Scotland is the perfect place for this. Many of its city dwellers have a lower life expectancy than in urban areas elsewhere in Britain, so anything that promotes their health and wellbeing is good.
For those in more rural areas, the enjoyment of fresh air, wonderful scenery and extremely long, light summer days will be all the more accessible to people who might otherwise find themselves stuck indoors for too long. Even on a cold day, the bracing fresh air and change of scene will provide a nice break and add a new social activity.
So, while most older people in Scotland may not be able to climb a mountain like Edie, there will be another opportunity to get into the great outdoors, breathe in fresh air and enjoy a superb adventure.
© 2018 Axonn Media Ltd. All rights reserved. Any views and opinions expressed in news articles are not those of Just Retirement Limited, Just Retirement Money Limited or Partnership Life Assurance Company Limited. News supplied by Axonn.
Image credit: golfbress via iStock