The WI is undergoing a modern makeover, meaning joining could give you a new lease of life during retirement.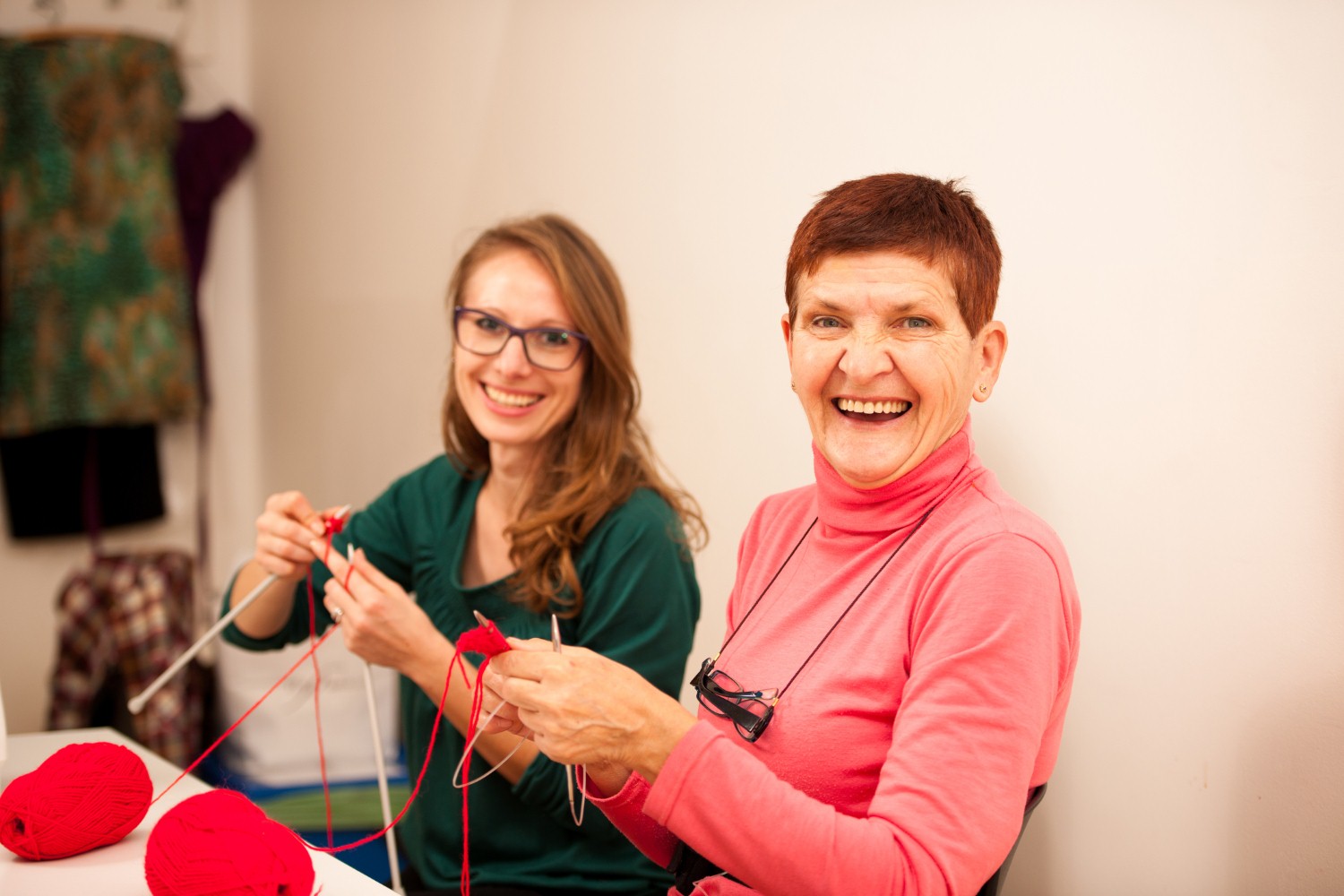 When you think of the Women's Institute - which is more commonly referred to as the WI - what kind of images do you conjure up? Middle-aged to older ladies making jam to sell at country fairs? Groups of women meeting in church halls to sing Jerusalem and listen to talks from experts in obscure types of weaving?
This 'Jam and Jerusalem' image has been traditionally associated with the WI, which celebrated its 100th birthday in 2016. Women have typically joined the organisation in their retirement to meet new people and learn new skills, contributing to this image of it simply being an activity for older ladies.
Friendship and education remain the core principles of the WI, but the organisation has undergone a 21st century revamp across many parts of the UK and you could find that becoming a member provides you with a new lease of life that keeps you feeling young during your retirement.
So what exactly is going on with the WI and how could joining benefit you in retirement?
A 21st century institution
Set up in 1916 as an outlet for women during the First World War, the WI has grown to become the largest voluntary organisation in the UK and currently has over 215,000 members.
In some parts of the country, WI branches remain strongly traditional, but in many bigger cities, there are now groups that have attracted a large number of millennial members, breathing new life into the century-old organisation.
For example, the Shoreditch Sisters WI group based in East London has now been running for ten years. Members enjoy crafting, knitting and baking, but also take an active role in their local community beyond the traditional church fetes, instead taking to the streets to campaign for women's rights and blogging about feminist issues.
The Manchester WI has a similar ethos, incorporating a mix of traditional skills and modern pursuits into meetings. One month members may be learning how to crochet, while the next they might be learning all about burlesque.
But where has this increased interest in traditional pastimes sprung from among the millennial generation? For some, it's all about having a hobby that doesn't rely solely on technology and instead promotes more traditional values, allowing them to network in an environment that promotes face-to-face chat over a slice of homemade cake. For others, the revival of skills via television shows such as The Great British Bake Off and The Great British Sewing Bee has sparked their interest.
The benefits of joining the WI in retirement
Although the newer branches of the WI tend to attract a younger demographic, older members still go along, enjoying the chance to learn about new pursuits and getting the chance to socialise with the younger generation, keeping themselves feeling young.
Many WI groups today also have extra subgroups that members can join, such as book clubs and cake appreciation societies, meaning you can quickly fill up your diary with the social activities attached to the organisation.
By going along to a meeting, you'll meet lots of new people, which can otherwise be difficult once you've stopped working for good. Getting out and having something to look forward to will also help to stop you feeling socially isolated, which has been linked with the onset of dementia. Keeping your mind active by learning new skills will also help to boost your cognitive health, meaning joining the WI could see you having fun and staying healthy at the same time.
© 2017 Axonn Media Ltd. All rights reserved. Any views and opinions expressed in news articles are not those of Just Retirement Limited, Just Retirement Money Limited or Partnership Life Assurance Company Limited. News supplied by Axonn - NewsReach.
Image credit: samotrebizan via iStock