Appointing a Lasting Power of Attorney can help you make sure your wishes are adhered to in later life, regardless of what might happen.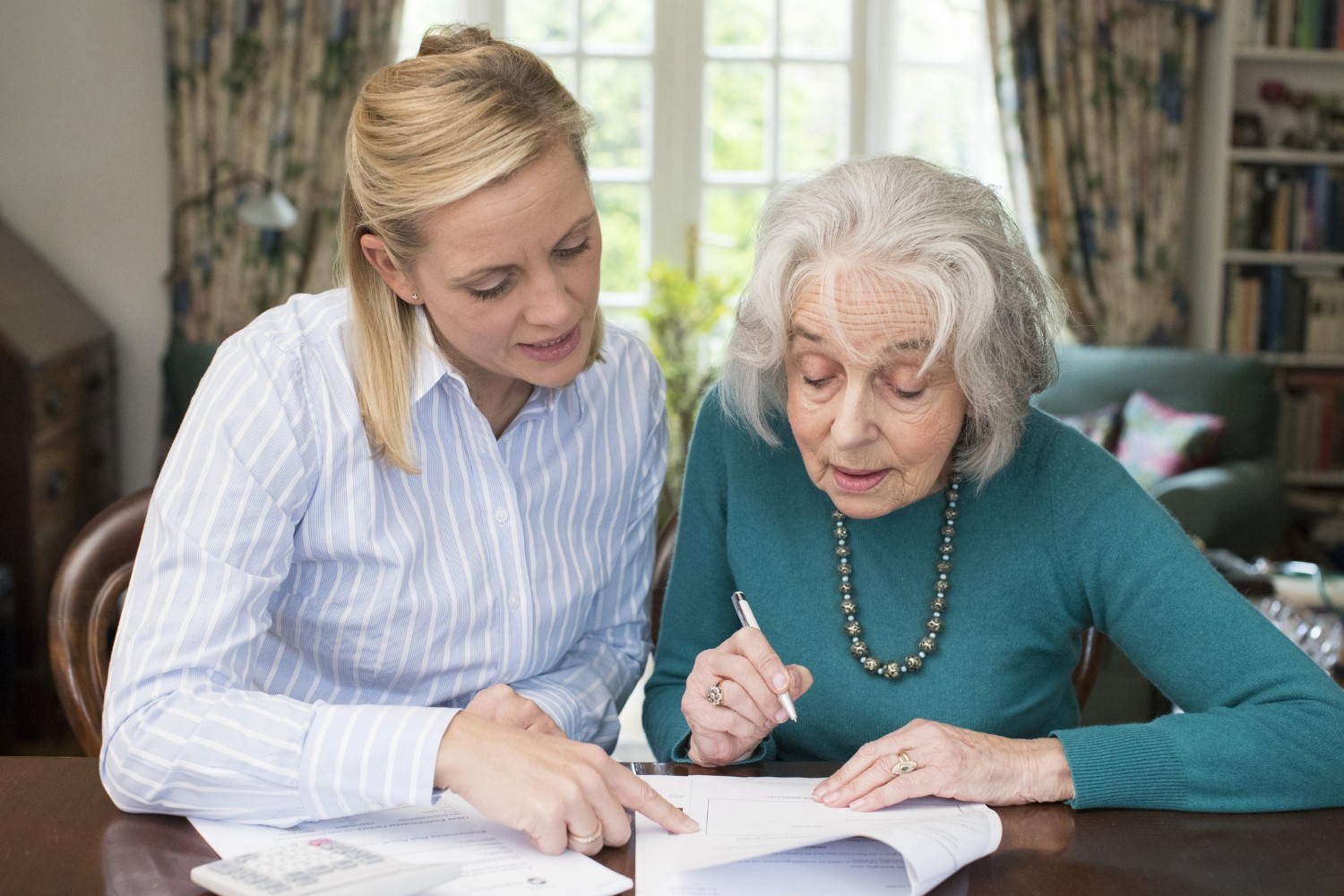 The UK's older generation is its biggest-growing demographic, with an ageing population presenting new challenges for the Government and financial services providers to deal with.
This is becoming more apparent as degenerative conditions such as dementia are also on the rise, partly as a result of more people living for longer than ever before. Consequently, a growing number of families are finding themselves facing difficult situations when making decisions about the future of elderly relatives' property and financial assets.
People in or nearing retirement are increasingly finding themselves in this position with their elderly parents' assets, and appointing a Lasting Power of Attorney (LPA) can help to avoid feelings getting hurt and wishes not being adhered to in these situations. However, a recent report from Solicitors for the Elderly (SFE) has revealed that a significant number of people are unaware of the importance of appointing an LPA.
Let's take a look at why it's an important factor to consider, and how to approach this emotive subject with family members before it's too late.
Is a UK incapacity crisis on the way?
With degenerative illnesses sadly becoming more common, a growing number of people are at risk of mental incapacity in the future, meaning they would not necessarily be in a position to make their own rational decisions about their property or other assets.
In fact, the number of people expected to be affected in this way is so high that experts are warning of an incapacity crisis in the UK.
Predictions from the SFE report indicate that by 2025, 13 million people in Britain will lack the mental capacity to make their own decisions. Despite this, 96 per cent of people in London alone are leaving important decisions about their health and welfare entirely to chance, which means they run the risk of not having their wishes met. That's why it's a sensible idea to give serious consideration to appointing an LPA.
Yet 84 per cent of survey respondents admitted to not discussing their wishes for future medical or end-of-life care with their loved ones, meaning they could remain unknown. What's more, decisions could be made about their assets that they wouldn't necessarily have been happy with.
Alison Craggs, an associate at law firm Blake Morgan, commented: "As more of us are living longer, the lack of knowledge surrounding the right of our family and loved ones to make decisions on our behalf at times of incapacity is a ticking time-bomb. Without a Lasting Power of Attorney in place, families can feel shut out of their relative's care at a time when closeness, control and support is most important.
"Raising awareness of the solutions to this is key. A conversation between trusted family members or friends to put in place a Lasting Power of Attorney is all it takes to alleviate some of the worries of ageing, particularly the loss of mental capacity. It is important we all take action and speak up about our own wishes and listen to the wishes of our loved ones."
So, exactly what powers does an LPA have?
What is a Lasting Power of Attorney?
LPAs were known as Enduring Power of Attorney until 2007. They are a legal document that enable the donor (the person with the assets) to appoint one or more LPAs to make decisions about the sale, division or investment of their assets if they should lose the ability to do so themselves.
There are two different types of LPA, and the donor can decide when they would like it to come into effect, or agree the circumstances under which they would like it to start being used. The two types are:
Health and welfare LPA: This gives the attorney power over decisions such as daily care, whether the donor moves into a care home, and if they should receive life-sustaining treatment, for example.
Property and financial LPA: This provides the attorney with the power to manage the donor's bank account, life savings, pay their bills and collect their pension or other benefits.
How to approach the subject with loved ones
Power of Attorney can be a tricky subject to approach. When bringing it up with your own children, it can be upsetting for them to think about a world in which you'll no longer be around; when raising it with your parents, there is always a risk they will react badly and worry about you interfering with their assets.
Nobody wants either of these scenarios to be the case, which is why it's so important to raise the issue sensitively. Don't just drop it on your loved ones out of the blue - let them know you'd like to schedule some time to speak to them about something important, and make sure you listen to any questions the other party has. If you don't have an answer for them straight away, go away and think about it or research it, and get back to them at another time.
Preparing for the future is important, even if it's difficult to think about. So, make the time, put the kettle on and have a proper conversation about what the most sensible thing to do would be before it's too late.

© 2018 Axonn Media Ltd. All rights reserved. Any views and opinions expressed in news articles are not those of Just Retirement Limited, Just Retirement Money Limited or Partnership Life Assurance Company Limited. News supplied by Axonn.
Image credit: Daisy-Daisy via iStock