Retirement villages are a great option if you want to maintain your independence while feeling part of a supportive community as you get older.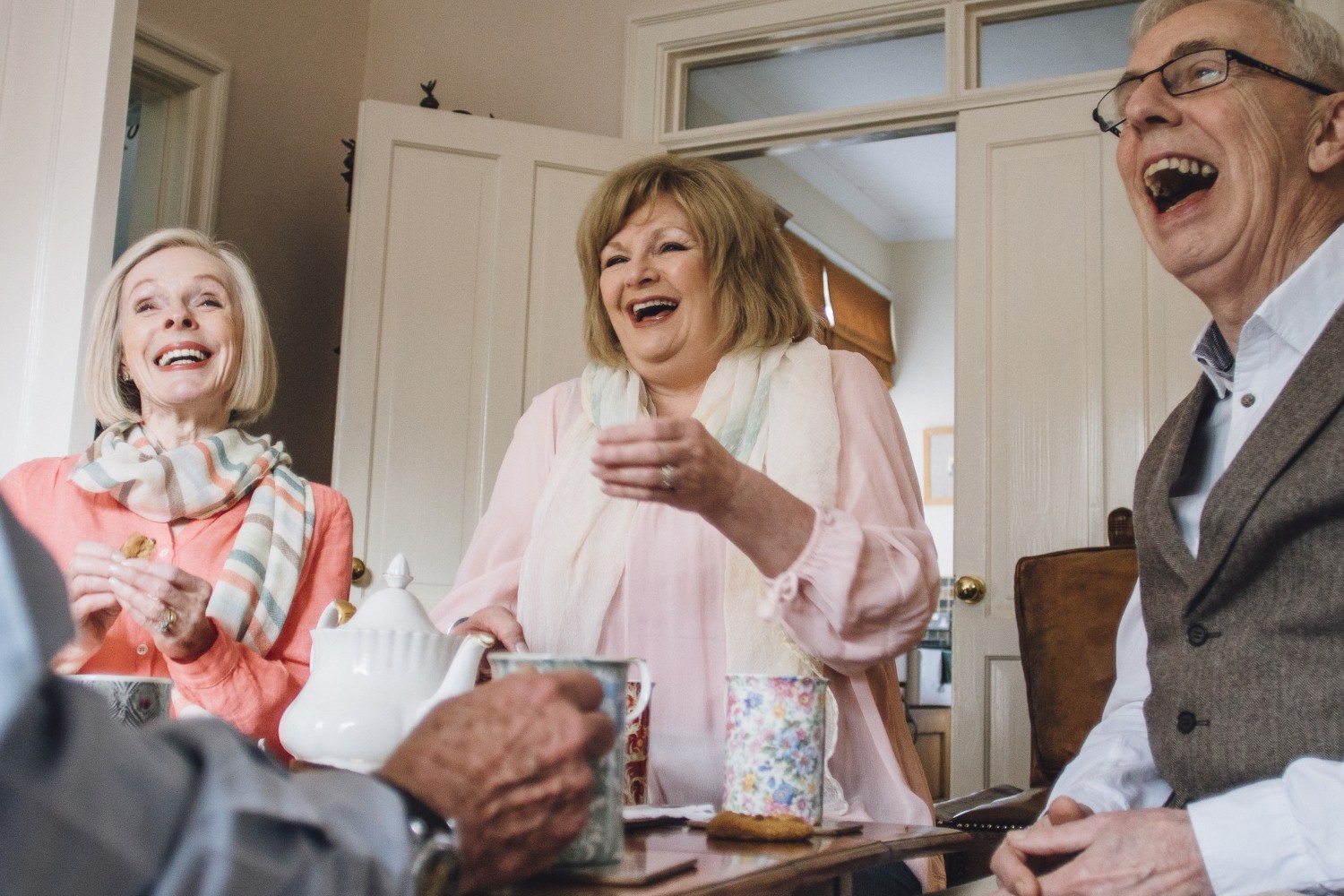 As you get older, the home that you live in may no longer be suitable for your needs. With old age, comes aches and pains and maybe even a joint replacement operation, making it harder for you to get up and down stairs.
Meanwhile, having to clean several bedrooms that no one sleeps in as well as a large dining room and conservatory can be too much work, especially if you suffer from a condition such as arthritis.
However, it can be hard to let go of the home where you've created so many memories and spent some of the happiest times of your life, but you need to be pragmatic as you age and make sure that the place you live in is right for you.
No one wants to lose their independence, and moving into an older people's residential care home is unlikely to be something you're happy to do, unless you know that you'd benefit from the care on offer there.
Simply moving into a bungalow might be a better option and allow you to keep your independence for longer, while a flat that's accessible via a lift might also be suitable.
But have you given any thought to moving to a specially designed retirement home? This could be an ideal choice, with residents typically more mobile and a little younger than in a residential care home, and you'd still be able to enjoy an independent lifestyle, while knowing that help was close at hand if needed.
How popular are retirement homes?
According to figures from estate agents Knight Frank, there are now more than 725,000 retirement home units across the UK; some of these form part of retirement villages, and all offer varying levels of extra support and care to their residents. Overall, retirement homes account for 2.6 per cent of the country's entire housing market.
With more people living for longer and enjoying lengthier retirements than ever before, demand for these homes is on the up, with one in five over-50s already planning to move into one once they're fully retired. This was one of the findings of a survey carried out by Retirement Homesearch and the International Longevity Centre.
What's more, the Communities and Local Government Committee has recently called for more retirement homes to be built across Britain to support this growing demographic. The committee believes that more people should be allowed to live independently for the sake of their own wellbeing, and that being able to stay active and follow a lifestyle of their choice can help to keep people healthy. As a result, pressure should be eased on the NHS.
But what are the day-to-day personal benefits of moving into a retirement home?
The benefits of retirement communities
The main benefit of moving into a retirement home is being able to retain your independence while living in a space that's much more manageable to look after. Most developments have on-site cooks and cleaners who'll be able to help you out if needed.
You'll also get the chance to immerse yourself in a whole new community of fellow retirees who are at a similar stage in their lives to yourself. Retirement villages typically have communal spaces where activities ranging from bingo to film nights will be hosted, and there'll always be someone else around to have a cup of tea and a natter with.
In fact, research carried out by retirement homes provider Audley Retirement in conjunction with Bupa in 2015 led to the discovery that the average retirement village resident is half as lonely as older people who have remained in their community.
A huge 79.1 per cent of survey respondents reported that they never felt left out of activities in their retirement home, while 54.7 per cent liked the sense of feeling in tune with fellow residents.
What's more, 97 per cent of those questioned said they felt safe in their retirement home, 81.7 per cent revealed that they hardly ever or never felt isolated and 64.2 per cent classed themselves as 'not at all lonely'.
A big indicator of happiness among retirement village residents was the fact that they were ten per cent more likely than older people who had stayed in their old community to feel in control of their daily lives.
Control and independence can be key to happiness during a long retirement, so make sure that you're weighing up all of your living options before making a decision about your future.

© 2018 Axonn Media Ltd. All rights reserved. Any views and opinions expressed in news articles are not those of Just Retirement Limited, Just Retirement Money Limited or Partnership Life Assurance Company Limited. News supplied by Axonn.
Image credit: DGLimages via iStock