Home repairs
---
When you only have so much income coming in, how can you easily cut down on what's going out – without cutting corners on the things you really enjoy in retirement?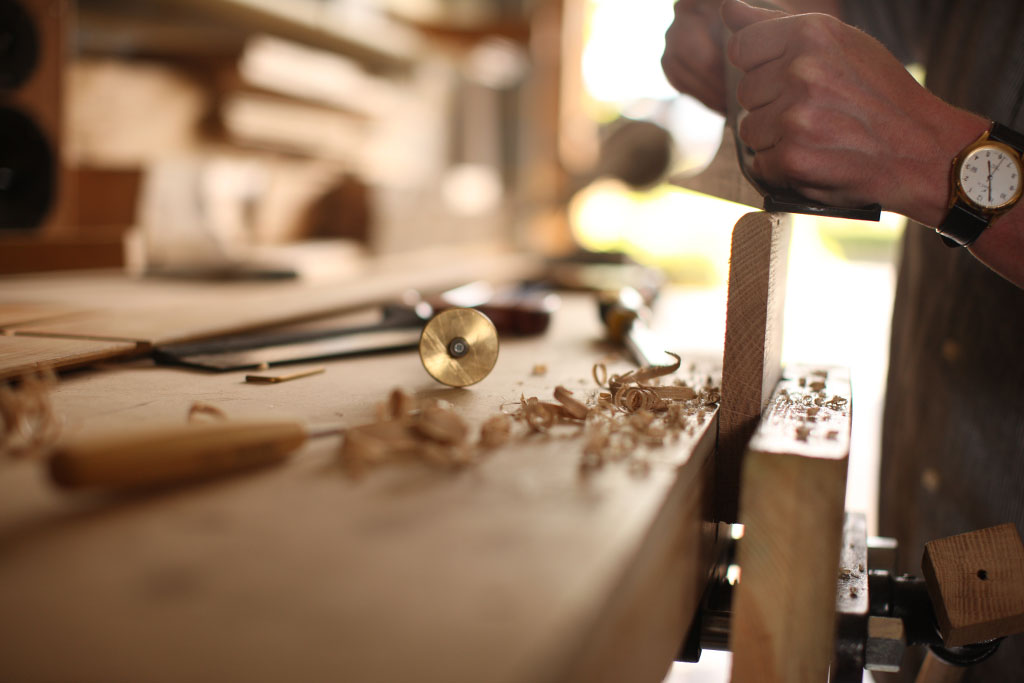 Home repairs are hard, aren't they?
No, not really. There are four types of basic maintenance and repair you can do to your home without needing to get a professional tradesman in:
little things like putting up a picture
safety measures such as fitting a smoke alarm
making sure your home is safe – installing door locks and chains for example
and basic energy efficiency maintenance (that's things like fitting draught excluders and swapping old light bulbs for new, more energy efficient light bulbs)
If you're thinking about doing something that's more like a home improvement, then we recommend that you do talk to a professional tradesman.
Why should I talk to a professional about home repairs?
Not only will professional tradesmen know how to do the job from start to finish, but they'll be up to speed on the latest health and safety regulations, they'll be insured (and you should ask to see their insurance), and they'll be in a position to do the work safely too.
Which home repairs should I get help with?
In general, common sense should apply – but it can be tempting to 'have a go', particularly if you felt able to do the repairs previously.
As we get older though, our ability to do physical repairs to property is not what it once was. Don't be tempted to take on a job, even if it seems small, if there's the slightest possibility you can't finish it safely, in line with building control regulations. It could cost you money. This is a list of things you should consider getting help with:
rewiring and fixing anything electrical in your home – lights, switches, circuit-boards
fixing gutters or roof tiles, chimneys and television aerials
repairing plumbing or servicing boilers
updating double-glazing and fixing broken panes of glass
You might want to consider getting professional help with heavier tasks, such as installing kitchen cabinets or laying carpets, too.
Can I get help paying for home repairs?
Sometimes – a lot depends on how much money you have in savings. The best place to check is your local council, which will have details of the grants available in your area. You can find out contact details for your local council on the Directgov website.
Anything else I should know?
The Which? Local website is a good source of information, as members can post reviews of tradesmen that are all verified. The downside is that you'll need membership to Which? for access to the site at £1 for the first month and then £6.75 a month (prices correct December 2019).
The TrustMark website lists tradesmen who operate to government-endorsed standards. TrustMark is licensed by government and supported by consumer protection groups.
All firms that carry the TrustMark logo must regularly have their technical skills independently checked, so there's a good deal of reassurance about choosing a tradesman who's listed on the site. Enter your postcode on the website, choose the type of trader you need, and the database will give you results within 50 miles of where you live.
Finally – here's our list of top tips for getting work done well.
Explain exactly what you want done and get three separate quotes – more, if you want. Don't just go with the cheapest or the 'nicest person'.
Get a written quotation that explains what the tradesman will do.
Agree the start and finish times in writing, as well as the payment terms – only pay for work that has been done, don't pay 'up front'. If a trader says that materials have to be paid for in advance, that's reasonable, but get receipts.
Ask for references – and check them out. Anyone who gives a reference is usually happy to talk to you and to let you visit and see the quality of the work.
Consider your ability to communicate with them and the quality of their work.
Make sure you understand if the tradesman is VAT registered and if the final price includes VAT or not.
And use well-established firms that have an office address and landline number.