The State Pension
---
The State Pension has always been one of the cornerstones of the government's approach to life after work. But what exactly is it? How does it work? Who qualifies? How much do you get? If you can answer these questions, you're probably in pretty good shape. But if you can't tell your State Pension from your SERPS, we demystify everything below.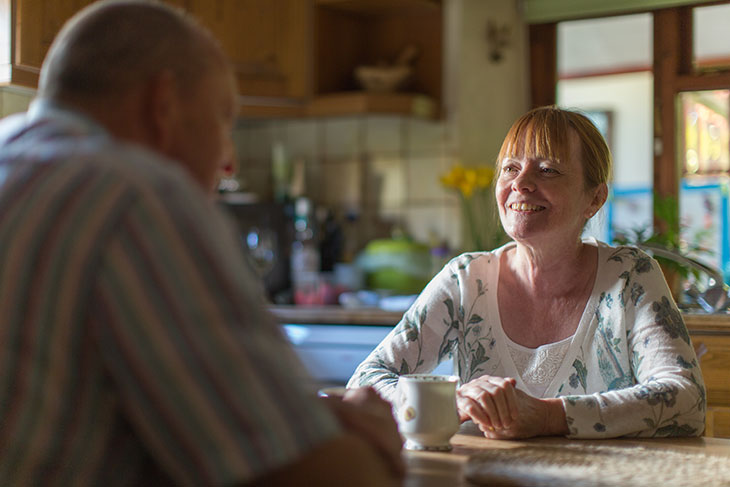 What is the State Pension?
The State Pension is a UK Government scheme that's funded by National Insurance (NI) contributions. NI contributions are taken from your salary once you have reached certain thresholds - currently you will need to pay National Insurance if you earn over £183 a week for those aged 16 and over (or over £9,500 a year profit for those who are self-employed). The exact amount you pay in NI is dependent on how much you earn, and whether you're employed or self-employed.
How much is the State Pension?
It depends. If you reached State Pension age before 6 April 2016, the most you will receive is £134.25 per week*. If you reach State Pension age on or after 6 April 2016, however, then the full new State Pension pays out £175.20 a week*. However, both of these amounts can vary depending on your circumstances.
You can find out more about the new State Pension and what's changed here.
*Figures relate to the tax year 2020/2021 (April 6th 2020 - April 5th 2021).
What is my State Pension Age (SPA)?
The exact date depends on when you were born and whether you're male or female, but it's easy to find out what your SPA date is on the Gov.uk website and very helpful to know it. Why? Because when you know your SPA, it will help you think about the money you're saving for retirement now, and how far away that retirement is.
How is it paid?
Most people are paid directly into their bank account. The day your pension is paid depends on your NI Number, as shown below:
National Insurance payments

Last 2 digits of your NI number
Day your State Pension gets paid
00 to 19
Monday
20 to 39
Tuesday
40 to 59
Wednesday
60 to 79
Thursday
80 to 99
Friday
Will I get the full State Pension?
It depends how many years you've made NI contributions. If you reached the State Pension age before 6 April 2016, you must have paid, or been credited with, NI contributions for at least 30 years to qualify for the full basic State Pension.
If you reach State Pension age on or after 6 April 2016 – and are therefore affected by the new State Pension – then this has changed, and may be further affected if you have contracted out. If you're not sure about your NI contributions, you can order a statement from the National Insurance Helpline on 0300 200 3500, or apply online for your NI statement.
Do I have to take my State Pension?
No. You can defer it – you can decide not to take it for months or even years at a time. And the longer you wait to claim the State Pension, the more you'll get. To find out more, see the Gov.uk website.
I'm retiring abroad, will that affect my State Pension?
You can claim State Pension abroad if you've paid enough UK National Insurance contributions to qualify. For further information please see the Gov.uk website.
How can I find out how much State Pension I'll get?
You can get an idea of how much State Pension you're entitled to at the moment by using the State Pension e-service on the Gov.uk website. The online State Pension Calculator will give you a quick self-assessment (but it doesn't provide an estimate of additional State Pension). For the full picture, everyone age 50 and over can get a State Pension statement. This will give an estimate of your new State Pension based on your current National Insurance contribution record, which can better help you plan for retirement.
Or get in touch with the Future Pension Centre:

Phone the Future Pension Centre helpline on 0800 731 0175 (textphone 0800 731 0176)

Write to:

The Pension Service 9
Mail Handling Site A
Wolverhampton
WV98 1LU
United Kingdom

You can now also get an estimate of what you would receive under the new State Pension scheme, based on your current National Insurance contributions, by visiting www.gov.uk/state-pension-statement
Additional State Pension/SERPS
The Additional State Pension (often referred to as SERPS or State Earnings Related Pension Scheme) is actually made up of 3 schemes. You might have contributed to all depending on how long you've been working. The main difference between two of the schemes is that since 2002 you can also contribute to the Additional State Pension if you're claiming certain benefits or have lower earnings. The most recent scheme is known as the 'State Pension top up' and is applicable to those who opted in and contributed between 12 October 2015 to 5 April 2017 (you also must have reached State Pension age before 6 April 2016).
Where can I find out more about the State Pension?
The government has an in-depth website with more details about the State Pension.