Planning to throw a Royal Wedding party? Here are our ideas for festive decorations, fun outfits and celebratory food.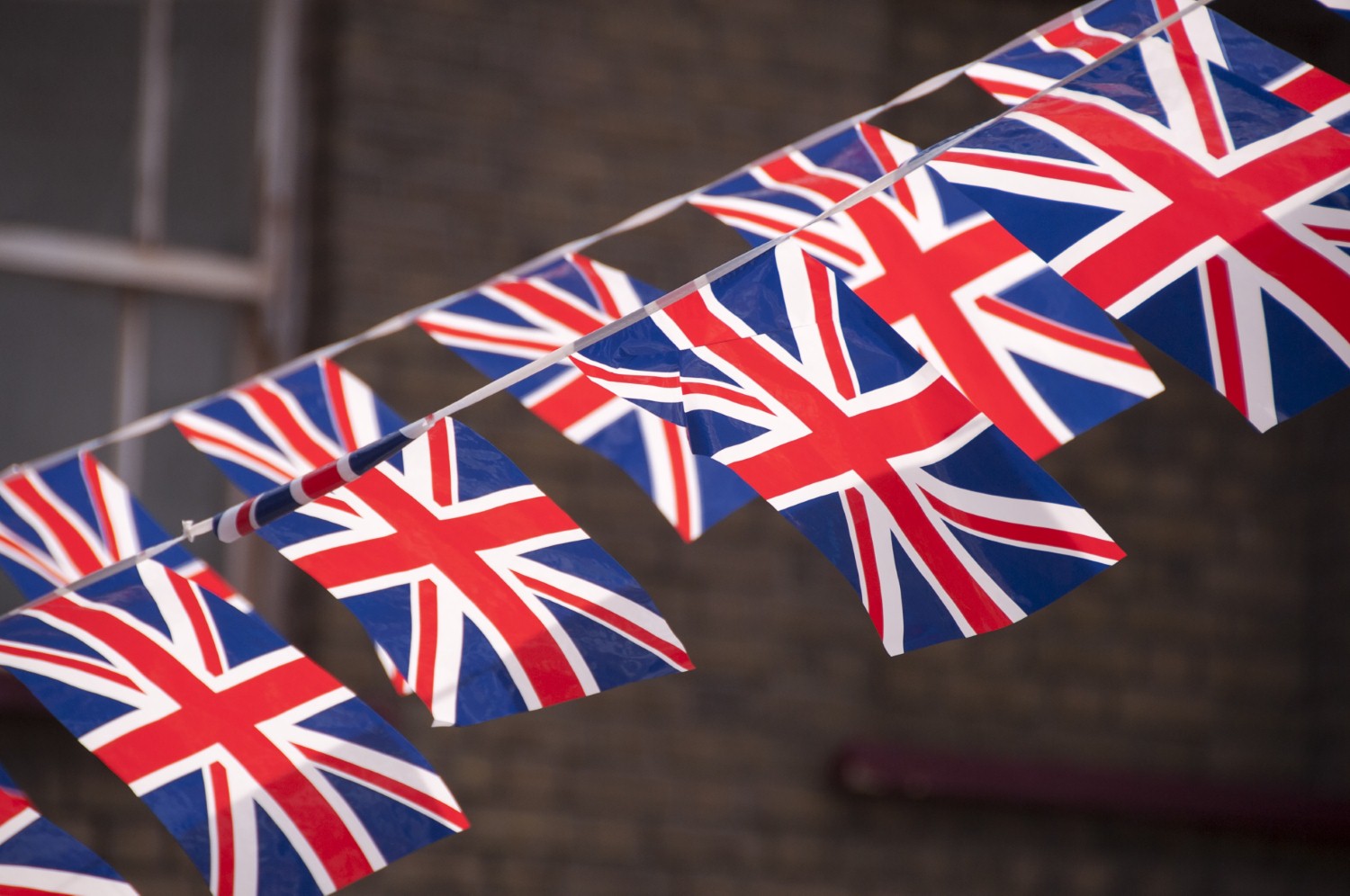 The wedding of the year, the nuptials between His Royal Highness Prince Harry and his fiancee Ms Meghan Markle, are now just days away, and the nation has well and truly been gripped by a severe case of royal wedding fever.
Speculation about what the bride will wear is rife, we're very intrigued by the guest list and everyone wants a slice of that exquisite-sounding lemon and elderflower wedding cake.
If you have young grandchildren, this may be the first royal wedding that they're old enough to remember properly, as there hasn't been an occasion of this calibre since the Duke and Duchess of Cambridge tied the knot in 2011.
We all remember the excitement of Prince Charles and Lady Diana's big day back in the 1980s, and that's sure to be replicated on Saturday May 19th at St George's Chapel in Windsor.
The ceremony will be broadcast live around the world, so avoid the crowds on the streets of Windsor and watch the wedding from the comfort of your own home instead, throwing a fun, royal-themed family party to get into the full spirit of the occasion. Here's our ideas:
Make and hang celebratory bunting
It isn't a royal celebration in Britain without an abundance of red, white and blue bunting. Union Jack flags are widely available in the shops, especially in the run-up to such an important event, but it can also be a fun activity with the grandchildren to make your own.
Gather old Union Jack-patterned flags, or scraps of patriotic-looking red, white and blue material and cut them into triangle shapes - of course, make sure you're supervising little ones with sharp scissors.
Cut out double the amount of triangles for the number of individual flags you'd like on your finished bunting, and sew them together either by hand or with a machine, before turning them inside out to hide the seams and any straggly threads.
Space your triangles out evenly on the table, alternating your red, white and blue colours as much as possible for an aesthetically pleasing effect, and attach them together using a ribbon or a strong piece of fabric tape - the latter will be better and sturdier if you'd like your bunting to stay hanging up all day.
Then, all that's left to do is to hang the celebratory flags in your garden, or just around your living room and even the TV as you gather the family around to watch Harry and Meghan make their vows.
Dress in your royal wedding finery
It's not just the bride's outfit that all eyes will be on, with the wedding guests - who are set to include everyone from the wider royal family to pop stars the Spice Girls - will also be a source of fascination.
Get even more into the spirit of the big day by encouraging your party guests to dress in their royal wedding finery too - whether that's giving their mother-of-the-bride outfit a second outing, unearthing an old morning suit, or simply providing amusing top hats and sparkling tiaras for the grandchildren, so that everyone looks the part and feels like royalty for the day.
Fun masks featuring the faces of various members of the royal family can also be found to buy online or in fancy dress shops, bringing a little bit of silliness to the occasion. Just think how funny little ones would look toddling around wearing a mask of the Queen's face - whatever you choose to do, it's sure to be a day to remember!
Enjoy a patriotic tea party
The television coverage of the wedding is scheduled to go on for several hours, featuring the bride's journey to the church, the nuptials themselves and the carriage procession that's due to take place through the streets of Windsor afterwards. This means you'll need plenty of snacks on hand, so why not take inspiration from traditional British afternoon tea snacks, as well as the colours of the Union Jack?
Classic sandwich fillings like cucumber, egg and cress - and even coronation chicken for a nice royal link - are sure to satisfy hungry guests, while jam sandwiches made with white bread and strawberry and blueberry jam would be a perfect red, white and blue snack.
Use these colourful jams in homemade scones with plenty of clotted cream too for a similar effect, or serve up miniature sweet tarts filled with a creme patisserie (find out how to make this via BBC Good Food here) and fresh blueberries, strawberries and redcurrants.
You could also take inspiration for your Royal Wedding party food from Meghan's roots from across the pond; for example, mini blueberry cheesecakes or chocolate brownies.
Of course, your party table showstopper simply has to be a lemon and elderflower cake, inspired by the one that's going to be enjoyed by Harry and Meghan's wedding guests.
BBC Good Food has a recipe for a beautiful cake that incorporates these flavours. It's a really lovely, light bake thanks to the addition of natural yoghurt in the cake mixture, and is covered in a delicious lemon-flavoured buttercream icing - the perfect way to end a fantastic day.

© 2018 Axonn Media Ltd. All rights reserved. Any views and opinions expressed in news articles are not those of Just Retirement Limited, Just Retirement Money Limited or Partnership Life Assurance Company Limited. News supplied by Axonn.
Image credit: TW-Creative via iStock