Older people in the UK would much rather live on their own with help from trained carers than be looked after by their children, according to a new report.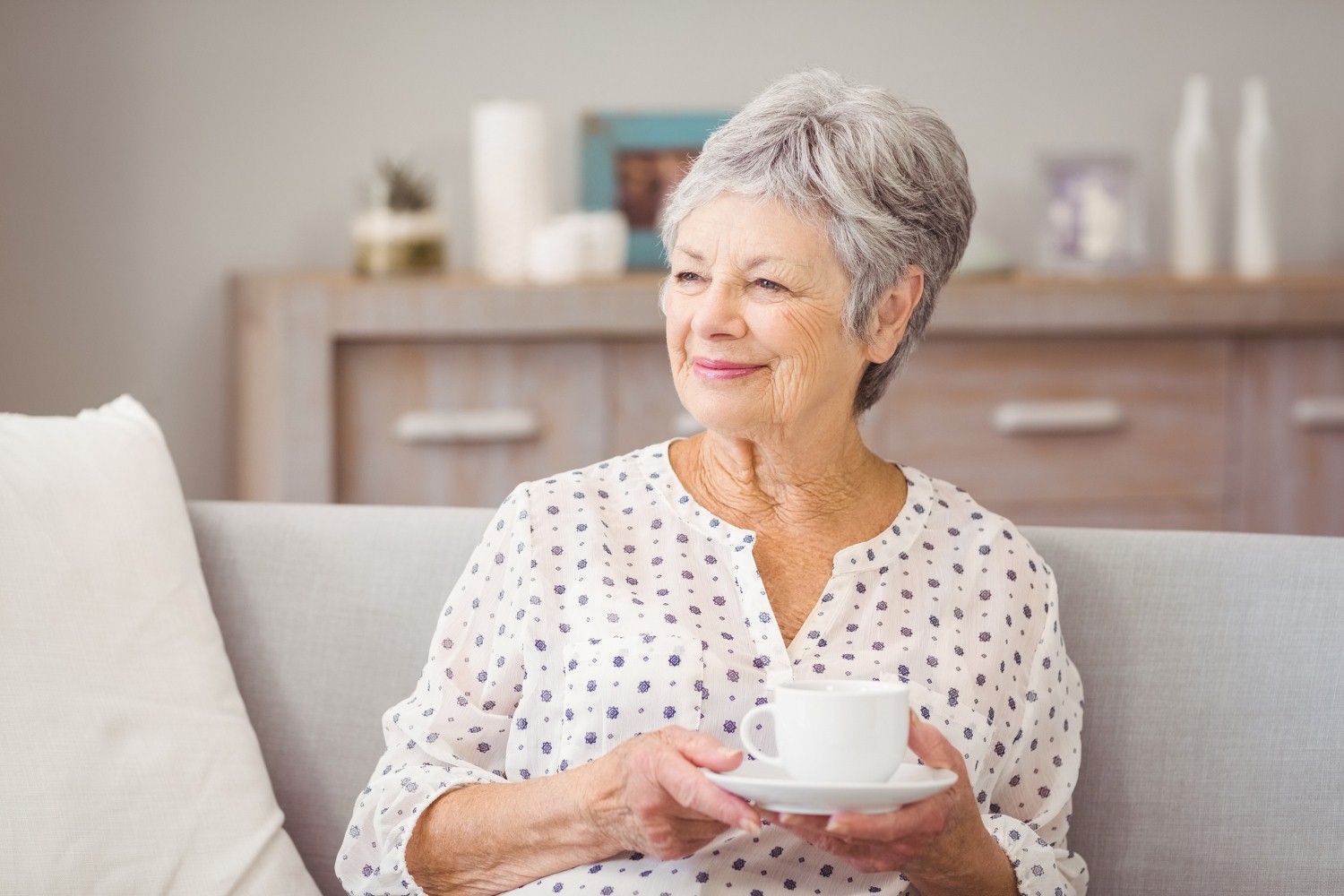 What's your dream living situation in retirement? Perhaps it's a cottage in the countryside, close to plenty of open, green spaces and natural wildlife; maybe it's a house by the seaside, where you can take in the gorgeous sea air each day; or perhaps it's simply to remain living independently for as long as possible.
In fact, that's what the majority of older people want as they age - to carry on living in their own homes for as long as they can.
A recent survey carried out by retirement development specialist Anchor found that the majority of over-70s in the UK want to remain independent rather than move in with their children, and would prefer to draw on help from trained carers in the future instead.
But why is this the case? What is it that makes people so unwilling to ask for help from their children as they get older?
How and where do older people want to live?
Anchor's research found that 94 per cent of over-70s in Britain want to continue looking after themselves for as long as possible. When they are no longer able to, most respondents to said they would rather be cared for by community carers than their children, as they feared becoming a burden to their loved ones.
Altogether, more than three-quarters (77 per cent) of over-70s admitted that they worried about being a burden, with 66 per cent preferring the idea of being looked after by trained carers as a result.
This is also a preferable option for many of the children of older people, with two-thirds of those questioned reporting that they worry about the responsibility of having to look after older relatives in the future.
At the same time, 50 per cent of adult children feel guilty about the level of support they have been able to give their parents so far, meaning that the subject is surrounded by guilt for many.
Of course, not all retirees have grown-up children or other close relatives to look after them as they age, which is likely to be another reason why so many older people want to remain independent before drawing on help from trained carers.
Jane Ashcroft CBE, chief executive of Anchor, commented: "We already see a nation feeling immense guilt. That will increase unless we start to reflect the realities of ageing in the 21st century.
"We owe it to ourselves and each other to have open and honest conversations with loved ones about the care and support we will want."
How to remain independent for longer
If you want to carry on living independently for as long as possible, there are a few things you can do to keep both your mind and body in good condition, which could delay the need for help from carers.
For example, it's important to keep your body active and mobile, even if it's just by walking a short distance each day and taking the stairs when you can. If you feel able to improve your fitness levels further, look for over-50s exercise classes in your local area. Going along to a session each week will do wonders for your physical fitness, and give you a chance to meet new people too.
It's also important to take steps to stop your mind from becoming inactive. This can be done through something as simple as regular conversation and social interaction with other people, or even doing the crossword in the paper every day. Join a new hobby group or arrange regular social outings with friends to give yourself something to look forward to, keep your mind active and stop yourself feeling isolated.
What's more, in the modern world, smart technology is helping older people to stay living in their own homes for longer. For instance, smart sensors can be used to make doors more secure, meaning older people feel safer at home, and they can also be used to monitor items like ovens and electrical switches.
Smart pill dispensers and voice-controlled tablets can also help with independent living, prompting you when to take your medication or remind you of important appointments.
Smart devices can help to jog your memory, and they can give your loved ones reassurance that you're remembering to take pills and aren't going to forget to turn your oven off, all of which can help you to stay independent for longer.

© 2018 Axonn Media Ltd. All rights reserved. Any views and opinions expressed in news articles are not those of Just Retirement Limited, Just Retirement Money Limited or Partnership Life Assurance Company Limited. News supplied by Axonn.
Image credit: Wavebreakmedia via iStock