A new scientific study suggests using the internet can make people happier - and the effects are more pronounced among older age groups.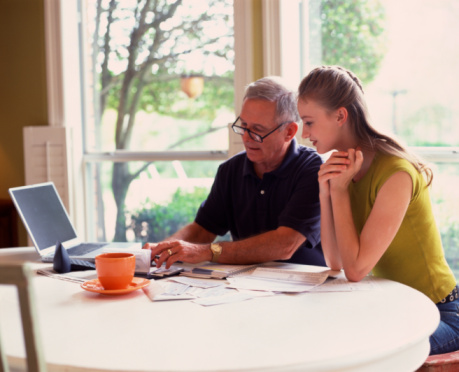 Internet access is an increasingly important part of modern life, as being online makes it possible to do so many things conveniently from one computer or smartphone screen.
Everything from food shopping to keeping in touch with friends, family and loved ones is possible through using the internet - and with this in mind, lots of attention is being paid to the impact this is having on people's mental health.
Indeed, one commonplace cause for concern is that regular internet use increases the likelihood of a person getting anxious about missing out on events that other people are taking part in. This may be particularly pronounced when browsing other people's holiday photos on social media sites like Facebook or Twitter.
However, these concerns may prove to be misplaced, as a new scientific study called 'Life Satisfaction in the Internet Age' - published in the academic journal Computers in Human Behavior - has found that overall, people are immeasurably happier thanks to the internet.
This is thought to be the first study of its kind to research the long-term impact of the internet on all-round personal satisfaction, the Washington Post reports. The researchers are both based at Israeli universities - Sabina Lissitsa, from Ariel University's School of Communication, and Svetlana Chachashvili-Bolotin, from the Institute for Immigration & Social Integration at Ruppin Academic Center.
They analysed almost ten years of data from Israel's Annual Social Surveys, which encompass responses from more than 70,000 people. Regular internet users were found to be more satisfied with their lives than those who are not online, with internet adoption having a direct and positive impact on life satisfaction.
It was noted that the positive effects are particularly pronounced among older age groups. The researchers stated: "If senior citizens, people with low income and those suffering from health problems are able to effectively use the many options offered by the Internet, they may experience greater life satisfaction in the long run and move forward in a more prosperous society."
Having access to information on virtually every imaginable topic, and being able to instantly connect to a huge, global community of family and friends - as well as reaching out to new people - are just some of the benefits the internet can bring to people's lives. The more ingrained it becomes in daily life, the more this can be taken for granted, with its general benefits constantly in a person's background.
While internet access has traditionally been associated with desktop computers and laptops, getting online with touch screen devices like smartphones and media tablets like the Apple iPad is increasingly the norm.
Research has shown this is often the more popular option among the over-55s, The Daily Telegraph reports. Touch screens may be more intuitive than a mouse - as well as more conveniently portable - but they may require some getting used to for first-time users.
© 2015 Axonn Media Ltd. All rights reserved. Any views and opinions expressed in news articles are not those of Just Retirement Limited. News supplied by Axonn - NewsReach.